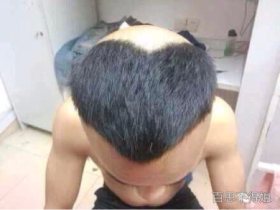 Random good picture Not show
1) I don't have a sou.
2) He didn't have a sou.
3) He hasn't a sou to his name.
4) He hasn't a sou, ie He's very poor.
5) And sou want to become a police do u know which school to go?
6) We can say " yi sou " or " yi tiao " boat.
7) A: sou can understand chinese?
8) I haven't a sou.
9) He hasn't a sou.
10) He is wonderfully avaricious, devious and a genius at avoiding parting with even a sou, all to great comic effect.
11) Sometimes he would throw away his francs to the soldiers and go home without a sou.
12) I can hear them telling the architect not to spare a single sou.
13) I had plenty of time on my hands and not a sou to spend.
14) And your mom, was savin' money for you in a jar , Trynna start a piggy bank for you sou could go to college.
15) It sometimes happened that kind-hearted women turned back to bestow a sou on him.
16) I had to be a gentleman, even if I didn't have a sou in my pocket.
17) Nobody in that house full of gold ever save a sou lying about.
18) She was living on her savings which she had got together sou by sou.
19) Ingredient: New running water supple acid, hyaluronic acid,(http://sentencedict.com/sou.html) river character sou - nd of sword Pakistan oil.
More similar words:
sour,
soul,
south,
soup,
source,
southern,
sound,
sought,
pass out,
sound off,
outsource,
sourcing,
resource,
cross out,
southeast,
souvenir,
south pole,
southwest,
sound bite,
resourceful,
resounding,
ultrasound,
south africa,
insouciant,
southeast asia,
insouciance,
heart and soul,
human resources,
natural resources.