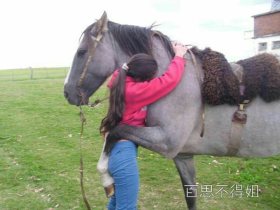 Random good picture Not show
1. I couldn't get out of that place soon enough.
2. She'll have him in her clutches soon enough.
3. He'll come back soon enough, I shouldn't wonder.
4. You'll find out soon enough.
5. Soon enough, however, Pelevin veers off into his trademark philosophical phantasmagoria.
6. Soon enough we were back to believing that caveat emptor was the motto of every good shopper.
7. It gave him pause, but soon enough he had his own retort.-Yeah, right.
8. The negative will probably come soon enough.
9. I resign myself to being among them soon enough.
10. Richter would learn soon enough: there were no heroes, only survivors.
11. Soon enough you can sit quietly while your child shouts out the lines.
12. Your father sloughed off the coils of matrimony soon enough and replaced them with the coils of conspiracy.
13. Soon enough, results would justify the hype.
14. The middle class will soon enough tumble to the fact that it is the sucker in Forbes's shell game.
15. Sir John would talk soon enough.
15. Wish you can benefit from sentencedict.com and make progress everyday!
16. Soon enough, Ferdinand was professing his love and asking her to marry him.
17. Summer will end
soon enough
, and childhood as well.
George R.R. Martin

18. I didn't tell her the truth. She would learn it for herself soon enough.
19. It was a race against the clock whether the doctor would get to the accident soon enough to save the injured man.
20. You need to rest for a few days, but you should be all right soon enough.
21. Such regulations may someday come to pass, but perhaps not soon enough for the butternut.
22. Her aloofness at the interview at the Ritz is a punishment for him not calling her back soon enough.
23. Finally I dragged myself away, telling myself that I'd get a chance to use it properly soon enough.
24. I never think of the future - it comes
soon enough
.
Albert Einstein

25. Big Black screaming hell for leather towards their own destruction, and it sounds like they can't get there soon enough.
26. If they didn't know now, Jed thought, they'd know soon enough.
27. But in some cases ignorance was bliss. Poor darling would have enough to cope with soon enough.
28. I would think of a way to start an argument soon enough, I thought, falling asleep.
29. But I slip down a couple of back roads and I find it soon enough.
30. We were taken to a room in another building which soon enough was packed to the rafters with people.
More similar words:
enough,
well enough,
good enough,
sure enough,
enough and to spare,
nought,
pay through the nose,
soon,
sooner,
and so on,
soonest,
monsoon,
bassoon,
as soon as,
through and through,
no sooner than,
sooner or later,
the sooner the better,
as soon as possible,
forenoon,
even out,
open out,
venous,
nougat,
enounce,
noumenon,
bough,
lough,
sough,
tough.