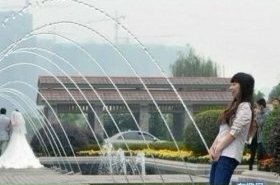 Random good picture Not show
(1) Two miles further on we came to a small town.
(2) Small town banks have to assess the relative riskiness of their loans.
(3) Many small town mayor and city official practice cronyism.
(4) It used to be a small town, where people made a living by fishing.
(5) In the distance, beyond the river, was a small town.
(6) Life in a small town could be deadly dull.
(7) I'd rather live in a small town than a big city.
(8) The small town lies beyond the next valley.
(9) He was born in the small town of Castleford, in Yorkshire.
(10) Duclair is a small town on a loop of the River Seine.
(11) Small town banks have to assess the relative riskiness of their.
(12) There's not much night-life in this small town.
(13) They lived in a small town in the South.
(14) Varese Ligure is a small town in mountainous country east of Genoa.
(15) In recent years, the small town has enjoyed a bigger boom than ever.
(16) The small town boasted only one school.
(17) There lies a small town at the foot of the mountain.
(18) It's a very small town and if you do something bad, word gets around.
(19) People in that small town avoid talking to outsiders.
(20) Rowayton is a small town of around 4000 people. Sentencedict.com
(21) The small town was surrounded by rolling country.
(22) She thought life in the small town was monotonous.
(23) Being in a small town like this is like living in a fishbowl.
(24) This small town has been zoned as a shopping area.
(25) He was born in a small town just across the state line.
(26) It was a small town of dust lanes and wide shade trees.
(27) I was just a young girl from a small town and I felt very unimportant.
(28) Night was already pressing in as we reached the small town.
(29) It's a big city but it has the feel of a small town.
(30) A bicycle is a real boon when you live in a small town.
More similar words:
bell tower,
small talk,
wall-to-wall,
all too,
fall to,
all told,
all together,
hilltop,
well-to-do,
call together,
pull together,
fall to pieces,
call to account,
eiffel tower,
control tower,
maltose,
small,
dismal,
smaller,
abysmal,
dismally,
small fry,
smallpox,
small cap,
smallish,
small boat,
small beer,
small hours,
smallness,
look small.