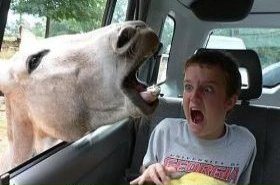 Random good picture Not show
1. Like organic farming: it was small potatoes.
2. They are small potatoes.
3. My restaurant is just small potatoes, but it gives me a steady income.
4. I was working for small potatoes until I went into business for myself.
5. By Hollywood standards, the Royal scandals were small potatoes.
6. This was small potatoes to the real office tension to come.
7. Don't buy it. he is only a small potatoes in his company.
8. But these are all small potatoes and just examples of the normal give-and-take of a complex trade relationship.
9. He thought he was not small potatoes.
10. We are only small potatoes. The manager won't listen to us.
11. The fledglings are small potatoes.
12. We are small potatoes.
13. Paradoxically, the accusations stirring the most indignation have, in money terms, been comparatively small potatoes.
13. Sentencedict.com try its best to gather and build good sentences.
14. Of course, in that environment, being a congenital liar was small potatoes.
15. Both the Foster papers and the travel office flap are small potatoes.
16. Left to our own devices, we Wobegonians go straight for the small potatoes.
17. Novell is so rich that the Unix acquisition is relatively small potatoes.
18. As for myself I guess when you look at the numbers- $2.5 trillion cut over 10 years–or $250 billion a year– that's small potatoes– less than 2% of GDP.
19. Don't let other people tell you your problems are small potatoes.
More similar words:
smallpox,
potato,
hot potato,
a hot potato,
sweet potato,
baked potato,
couch potato,
potato salad,
mashed potato,
rotator,
toes,
mosquitoes,
ballpoint,
millpond,
willpower,
all-powerful,
ballpoint pen,
potash,
potable,
decimal point,
small,
thermal pollution,
potassium,
smaller,
dismal,
small fry,
abysmal,
dismally,
mesopotamia,
look small.