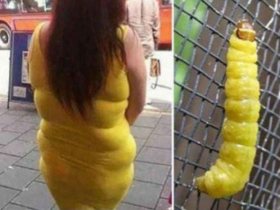 Random good picture Not show
1. Such roles are small beer compared with the fame she once enjoyed.
2. Even with £10,000 to invest, you are still small beer for most investment managers.
3. That grant was pretty small beer: we shall need a lot more money.
4. The insurance premium is small beer compared to what we'd have to pay if the house burnt down.
5. Golf: Only small beer for leader.
6. Danilov's double murder looks small beer in comparison.
7. It was more like a saucer or a small beer mat.
8. Both of these, however, were small beer.
9. Nevertheless this was small beer for him.
10. Berlin, Macmillan said, seemed to him small beer compared to the destruction of humanity.
11. She thought no small beer of herself. That was what hindered her from making greater progress.
12. Oh, a small beer some kind of lager will do.
13. The present holder of the position is quite small beer compared with his predecessor.
14. That grant was small beer[sentencedict.com], we shall need a lot more money.
15. A company of that size is small beer.
16. W : small beer, and chicken basket. Just a minute, please.
17. A small beer would be better, not black beer.
18. He thinks he's wonderful, but he's really small beer.
19. He thinks he's a mainstay of the company, but he's really rather small beer.
20. The actual demands set out in the document are small beer indeed.
21. Compared to all that it had happened to him recently, this latest crisis seemed fairly small beer.
22. Anderson seemed to be the only person at home; he sold them jugs of ale, small beer for the children.
23. On Whitsunday 1658 a stranger called at his house and begged for some small beer.
24. The health and safety line has been ill-received by drinkers, who also rejected the offerings as small beer.
25. Although that crisis seemed serious then, compared with the present threat to the world banking system, it was small beer.
26. This would bring about a de facto prohibition that will make drug prohibition seem like small beer.
27. Don't worry about giving me the change ; it's small beer anyway.
28. Ever since he won in the competition,[http://sentencedict.com/small beer.html] John has thought on small beer of himself.
29. He thinks he's wonderful , but he's really rather small beer.
30. One unit is roughly equivalent to a glass of wine or a small beer.
More similar words:
small boat,
small business,
small business administration,
pallbearer,
wellbeing,
well-being,
fall behind,
well behaved,
well-behaved,
fall behind in,
beer,
beer can,
beer mat,
root beer,
fall between two stools,
beer belly,
Well begun is half done,
ginger beer,
small,
beer and skittles,
smaller,
dismal,
dismally,
smallpox,
small fry,
abysmal,
small talk,
abysmally,
small hours,
look small.