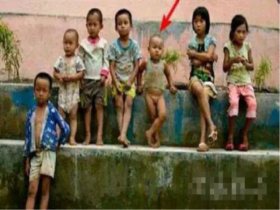 Random good picture Not show
1. A cub is a small bear.
2. "But, Papa, " calls Small Bear. "What will happen to my little bed?"
3. Small Bear loves his little bed.
4. Now Small Bear is a big brother!
5. On a sunny day, Small Bear goes boating with Papa.
6. It is fun growing up in Bear Country. Small Bear helps Papa get honey from the old bee tree.
7. Small Bear gets a big bowl.
8. Small Bear can't find his old bed.
9. There are all sorts of interesting things for Small Bear to do and see in Bear Country.
10. But one morning, Small Bear wakes up with pains in his legs.
11. Papa and Small Bear make a bigger bed.
12. Who can face the stark reality?Small Bear, I'll tell you the words I want to say. Please convey my apologies, Please convey my gratitude!
13. After boating, they go to have lunch nearby. Papa gets a small bowl. Small Bear gets a big bowl.
14. In the Kronotsky Nature Reserve you can also meet wolverines – animals that from the first sight are something between a small bear and a big ferret.
15. The store was always filled with shoppers buying all sorts of things, but no one ever seemed to want a small bear in green overalls.
16. Next, they go to buy swimsuits. Papa gets a small suit. Small Bear gets a big suit.
17. Now, they come to the boat. It has two seats. Papa sits on the small seat. Small Bear sits on the big seat.sentencedict.com
18. And the food in the big bowl is too much for Small Bear.
19. The small suit is too tight for Papa. The big suit is too loose for Small Bear! They exchange swimsuits. Just right!
20. Any of several stocky, burrowing, Australian marsupials of the family Vombatidae, somewhat resembling a small bear and feeding mainly on grass, leaves, and roots.
More similar words:
small beer,
pallbearer,
ball bearing,
small boat,
small business,
coal bearing,
small business administration,
hell-bent,
well-being,
fall behind,
wellbeing,
fall behind in,
well-behaved,
well behaved,
fall between two stools,
Well begun is half done,
vertical beam,
small,
dismal,
smaller,
small town,
smallpox,
small-town,
smallish,
seismal,
dismally,
small fry,
abysmal,
small cap,
small ship.