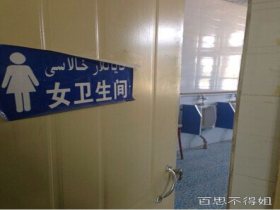 Random good picture Not show
(1) Skagway was a boomtown at the Gold Rush days.
(2) A time-honored tradition since 1898, the Skagway, Alaska, Fourth of July celebration offers everything from a parade to pie-eating contests.
(3) The little town of Skagway soon had thousands of people looking for a place to live, food to eat and directions to where they could find gold.
(4) Reaching Skagway involves a border crossing into the United States. I was fingerprinted, photographed and questioned by a gun-toting official with a buzz cut.
(5) That's a few days before I left Skagway, my few days of work in Westmark.
(6) High levels of lead were discovered in the soil in Skagway.
(7) The pilot and a female passenger survived the crash near Skagway, 85 miles north of Juneau.
(8) A man named Fred Dewey wrote to friends back home that it took him two weeks just to move his supplies from Skagway to the mountain. His wrote that his body hurt because of the extremely hard work.
(9) It was summer and the weather was warm. However, they found few places to live in Skagway.
(10) It was a lie Soapy Smith used to take money from people who passed through Skagway.
(11) 'You've got a heavy load on that sledge, ' said one of them 'Why don't you leave the tent here in Skagway?'
(12) The company said a ticket on a ship from Seattle to Skagway, Alaska was thirty-five dollars.
(13) It was not a real telegraph office. It was a lie Soapy Smith used to take money from people who passed through Skagway. Sentencedict.com
(14) A young man who had the money to buy the supplies and the necessary tickets to travel to Alaska usually landed at the little port of Skagway.
(15) Looping around to the historic town of Bennett, we ran to catch the one daily train down to Skagway.
(16) The first ship carrying the gold seekers arrived in the port town of Skagway, Alaska, on July twenty-sixth, eighteen ninety-seven. These people were very lucky.
More similar words:
flag waving,
flag-waving,
ragweed,
segway,
gangway,
hogwash,
wigwam,
long wave,
in a big way,
go a long way,
skank,
alaska,
skate,
laying waste,
hanging wall,
wailing wall,
sealing wax,
living wage,
skanky,
skater,
askance,
alaskan,
leakage,
linkage,
soakage,
package,
tankage,
corkage,
lockage,
standing wave.