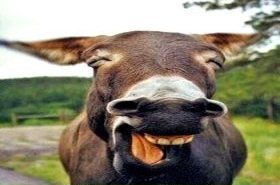 Random good picture Not show
1, Then that silly season when the oil rigs blew like bottles in a crate of excited stout.
2, The silly season is upon us.
3, It's the silly season in India - China relations.
4, Are teenagers, is the silly season, for love is full of Yili imagination, dreamlike,[http://sentencedict.com/silly season.html] delude one to folly.
5, It's once again that time of year that marks the "silly season" of technology prognostications.
6, "It's absolute nonsense, but it is the silly season, " joked the Scot.
7, Mind you, we're getting into the silly season now.
8, When the silly season is out of the way, one hopes this most inevitable and even desirable of returns home can be conducted without unnecessary rancour.
9, Silly season is in full swing.
10, August has been the silly season for US chief executives.
11, One of the more quiet rumors of the silly season so far is that Arsenal is showing an interest in obtaining Michael Owen from Newcastle .
12, People call the Christmas season the "silly season".
13, Those parliamentary gossips still in London enduring the boredom of the silly season waited in happy expectation for the scandal to break.
14, Jenson Button has reiterated that he is committed to Honda for next season and will not be part of any silly season merry-go-round that follows Fernando Alonso's decision about his future.
15, The front-page story is about a dog that can ride a bicycle—it must be the silly season .
16, Initiatives such as Nice's work in the area, and an ongoing House of Lord's inquiry on behaviour change indeed suggest that the topic is more than a blip in the media's summer silly season.
More similar words:
dry season,
rainy season,
holiday season,
seasonally,
season,
seasoned,
off-season,
in season,
seasonal,
off season,
preseason,
seasoning,
unseasoned,
seasonably,
peak season,
seasonable,
high season,
out of season,
in due season,
close season,
unseasonably,
season ticket,
unseasonable,
football season,
growing season,
seasonal variation,
shilly-shally,
reason,
reasoned,
reasoner.