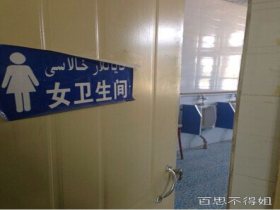 Random good picture Not show
1, My watch is shockproof and waterproof.
2, Gabriel's watch is shockproof.
3, This product possesses good transparency,(http://sentencedict.com/shockproof.html) shockproof property and chemical medicine resistance property.
4, Mr Jones: shockproof, rustproof, dustproof, and unbreakable.
5, Shockproof additive is added order to restrict the shrinkage at temperature and the formation of crazing.
6, Xx is RMB shock-proof function multi-channel shockproof structure and integrated design to ensure its in high frequency, more frequency vibration environment safe work long-term RMB xx.
7, Lightweight, tough, durable, shockproof , watertight, moisture proof, airtight, heatproof, anticorrosive.
8, Protection Grade: IP64, rainproof, dustproof and shockproof.
9, This paper introduces how to control collapse area, shockproof, seperating shock and protect circum-establishment on design by a successful demolition blasting.
10, VCD , loader shockproof foot , computer harddisk foot , electrical fixed plate.
11, The results were basis for the shockproof packaging design of straw foamed packaging cushions.
12, The eggs are packed in cartons lined with shockproof corrugated paperboard.
13, Please try our new products, all in stainless steel, water resistant, antimagnetic and shockproof.
14, The load should be equal to the loading capacity and rigidity of the shockproof spring hangerhanger.
15, The product is beautiful, soundproof , heat - insulating, and shockproof. Its fire protection performance complies with national standards.
16, The old flow-meter often uses the RS232 interface equipment as the data transfer way. But the bulk of the equipment is big, the memory space is limited and the shockproof capability is poor.
17, Skillful and novel design, the body is made from die-casting aluminum and external dealed with powder spraying with shockproof lamp cap.
More similar words:
shock-proof,
leakproof,
shock,
shocked,
shocker,
proof,
shocking,
foreshock,
shock wave,
shell shock,
reproof,
aftershock,
shock therapy,
after shock,
shockingly,
disproof,
proofing,
shellshocked,
windproof,
rainproof,
dampproof,
fire proof,
fire-proof,
proofness,
heatproof,
proofread,
bombproof,
rustproof,
foolproof,
fireproof.