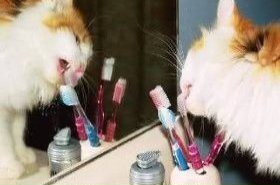 Random good picture Not show
1. In Britain at the moment, most shared space is restricted to very small areas immediately in front of small groups of houses.
2. The statue shares space with dioramas, glassed-in scenes of the Capitol in various stages of its construction.
3. Fractals, quarks and chaos theory share space with morphic resonance, channelling and UFO-lore.
4. Sometimes drummers, trumpeters and violinists shared space with an afternoon club in the school auditorium.
5. They first shared space with trilobites, sea scorpions and other animals that went extinct long before conodonts did.
6. Thus, ba can be considered as a shared space that serves as a foundation for knowledge creation. ...
7. Who would opt for a shared space if they could have their own?
8. Space is the soul of architecture, and shared space is more active part in the architectural space.
9. To achieve home office, kitchen, living room, bedroom shared space.
10. In the boot his pet dog, Bloodsucker, shared space with an M-16 assault rifle.
11. Aside from backup services, users can create a shared space to which multiple users can write for collaboration purposes.
12. The shared space is divided into sections without the use of a single wall; it is a smart design approach.
13. In a shared space, attraction is more difficult to conceal, and sometimes more problematic.
14. Cybersex A lot of people have experimented with verbal cybersex in discussion groups and shared spaces such as MUDs and MOOs.
15. In addition to the vast flow in individual letters, there exist between its wires that disembodied cyberspace where messages interact, a shared space of written public conversations.
16. Urban residents, especially the poor, used the street as shared space for everyday commercial, recreational, and ceremonial activities.
17. Have you met any other examples of people who make our shared space better?
18. Let's pick a random process, like WIReportServer, and see how many shared libraries made it into shared space, and how many had to be mapped privately.
19. Collaborative tools are valuable because of the options for bringing individuals working on a project into a shared space.
19. Sentencedict.com is a sentence dictionary, on which you can find nice sentences for a large number of words.
20. Indoor gardening practices, such as Four Seasons Office, create a shared space, the larger natural landscape garden design, these all-weather gardens been welcome.
21. Users themselves can add tools to their heart's content to the shared space.
More similar words:
enclosed space,
headspace,
subarachnoid space,
preferred shares,
endangered species,
space,
spacer,
spacey,
spaced,
space out,
space age,
space bar,
air space,
airspace,
spaceman,
spaced-out,
spacebar,
issued shares,
hyperspace,
spacesuit,
space walk,
spacewalk,
backspace,
deep space,
spaceship,
spaceport,
free space,
workspace,
aerospace,
outer space.