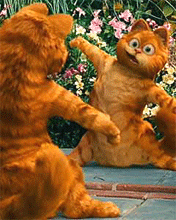 Random good picture Not show
1. Meanwhile, make sauce. Combine all ingredients, except sesame oil, in a saucepan and bring to a boil.
2. Combine the pork, egg, sesame oil, salt and pepper in a large bowl and mix well.
3. Dip one side of the ball in the sesame oil and place oiled side on top of oiled side of another ball.
4. Be very careful of recipes which recommend sesame oil.
5. Combine all ingredients, except sesame oil, in a saucepan and bring to a boil.
6. Every day she was massaged thoroughly with sesame oil, and the baby was massaged with warm olive oil.
7. The determination method for adulteration in sesame oil , peanut oil and salad oil was studied.
8. Sesame candy or sesame oil is also another nice means of providing enough of this form of B vitamin each week.
9. Ladle the soup into bowls and drizzle with sesame oil.
10. Sesamol was isolated from sesame oil by countercurrent extraction, column chromatography, crystallization. This method was a reference for sesame processing.
11. Toasted sesame oil A nutty - tasting oil used for flavouring. A little goes a long way.
12. He always adds some sesame oil into the vinegar while eating dumplings.
13. Main olein product: Camellia-oil, fragrant sesame oil, well distributed oil, rapeseed oil, peanut oil.
14. Try making your own Japanese teriyaki with sesame oil, ginger, soy sauce, and honey, and skip the corn syrup of the store brands.
14. Wish you can benefit from our online sentence dictionary and make progress every day!
15. TianJiang add MSG , a little sesame oil and sugar, vegetable dish with agitate platter.
16. In a large saute pan or wok, over medium-high, heat sesame oil until hot.
17. Serve on a bed of noodles or rice, and dress with a little sesame oil.
18. Place tablespoon chopped green onion, 1 teaspoon soy sauce, teaspoon sesame oil and pepper to taste in each serving bowl.
19. Add 1 tablespoon of broth from the chicken pot, the remaining 1 tablespoon of rice wine and the sesame oil.
20. The very best oil to use in a wok is sesame oil which is pungent and flavoursome.
21. The company mainly engaged in natural green condiment - sesame oil!
22. The main agricultural products rich in Ziziphus jujube, Skyhawk pepper, cotton, sesame oil.
23. Ingredients: wheatmeal , plant oil, glucose powder, full-cream milk powder, cocoa powder, salt, leavening agent, flavouring essence, yellow butter,(sentencedict.com) color sesame oil.
24. The effects of emulsifiers and mass ratio of wall materials to core material were studied, the flowability and storage stability of the microencapsulated black sesame oil were also researched.
25. Cut the green pea jelly block into thin slices. Season with salt and sesame oil.
26. There were a lot of national reports on the sesamin extracting from sesame oil but little from sesame meal.
27. Add to eat when the soup, seaweed, coriander, monosodium glutamate, pepper, sesame oil, and other spices.
28. Ingredients: Rice, fernbrake, roots of balloon flower, bean sprout, beef, red pepper paste, sesame oil.
29. Alcohol juice materials used for the good liquor, salt, monosodium glutamate, sesame oil, Xiantang.
30. Much of the food is fried and there is greater use of sesame oil and vinegar.
More similar words:
the same as,
all the same,
just the same,
in the same way,
at the same time,
by the same token,
uncle sam,
same,
in the name of,
bourgeois,
bourgeoisie,
come off,
come on,
come out,
come of,
time out,
someone,
daresay,
samba,
become one,
come out of,
oil,
come of age,
balsam,
sample,
as a man,
boil,
soil,
foil,
samurai.