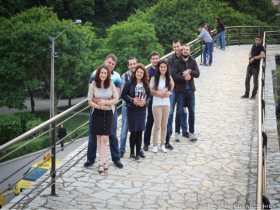 Random good picture Not show
1 Normal services will be resumed in the spring.
2 The government aims to improve public services, especially education.
3 He advertises his services on the company notice board.
4 The work of the intelligence services was crucially important to victory in the war.
5 All scheduled airline services will be affected by the strike.
6 Community projects are being axed by hard-pressed social services departments.
7 I have asked the social services for help, but they have not done anything.
8 Strikes are causing severe disruption to all train services.
9 We must provide demonstrable improvements in health services.
10 The towns are connected by train and bus services.
11 A passer-by called the emergency services .
12 Find out what services are available in your area.
13 Cleaning services in state-run hospitals have recently been privatized.
14 We need the services of a doctor.
15 There are regular train services to Edinburgh and Glasgow.
16 Workers in the emergency services are forbidden from striking.
17 Services for customers on public transport are becoming non-existent.
18 Bus services will be disrupted tomorrow because of the bridge closure.
19 This government has systematically run down public services since it took office.
20 Once our services cease to be useful to them[sentencedict.com],(www.Sentencedict.com) we're expendable.
21 The crisis has led to the closure of a number of non-essential government services.
22 There will be tax increases on a wide range of goods and services .
23 Several firms are responsible for the provision of cleaning services.
24 His conduct was totally unbecoming to an officer in the British armed services.
25 The hotel offers a wide range of facilities and services.
26 Unions are fighting a plan by universities to outsource all non-academic services.
27 It is perfectly legal to charge extra for these services.
28 The department is responsible for the provision of residential care services.
29 Guests are encouraged to avail themselves of all the hotel's services.
30 "Have you ever wondered why British Rail would rather tart up their stations than improve services?" he asked.
More similar words:
social services,
service,
serving,
servile,
subservient,
supervisor,
overview,
impervious,
interview,
device,
advice,
viceroy,
serve,
vice versa,
observe,
deserve,
reserve,
serve as,
reserved,
preserve,
observed,
observer,
reservation,
observation,
conservation,
conservative,
apprenticeship,
device characteristic,
evict,
civic.