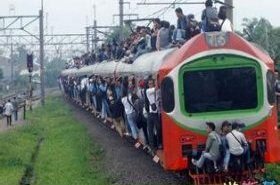 Random good picture Not show
(1) They send a service engineer to fix the disk drive.
(2) The company sends a service engineer to fix the disk drive before it fails.
(3) I called a service engineer in to mend the lift.
(4) Computer service engineer - installing and maintaining computer systems and carrying out repairs when breakdowns occur.
(5) You will be a service engineer in our fast growing service department in China.
(6) At least 5 years of experience as service engineer in printing industry. Sentencedict.com
(7) The second thing is i am the only service engineer here now.
(8) Please kindly send us a service engineer during the trial operation of machines.
(9) In addition, there was one passenger on board, a ground service engineer who was to supervise ground handling at transit stops.
(10) The Profitboss identifies Marilyn McGregor as the top-ranking customer service engineer, highlighting the stream of compliments she gets from the field.
(11) He started his career as a distribution engineer, before becoming a service engineer.
(12) Systems development was concentrated in the newly released Field Base package for service engineer operators.
(13) In case of modification, work with after - sales service engineer to modify the equipment in stock.
(14) Tracing is generally used for problem diagnosis, either by the original developer, or by a service engineer or an end user.
More similar words:
aerospace engineer,
maintenance engineer,
service entrance,
software engineer,
locomotive engineer,
reverse engineering,
software engineering,
genetic engineering,
automotive engineering,
engineer,
engineering,
chief engineer,
civil engineer,
flight engineer,
system engineer,
bioengineering,
human engineering,
civil engineering,
length of service,
nuclear engineering,
engineering school,
engineering design,
safety engineering,
service line,
engineering science,
electrical engineer,
industrial engineer,
mechanical engineer,
construction engineer,
engineering analysis.