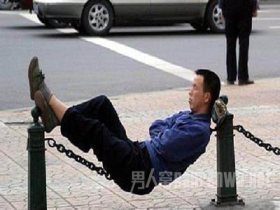 Random good picture Not show
1. Its basic sensuousness via sense of smell, hearing and sight is very well developed.
2. Just look at the sensuousness of the Song of Solomon, or Genesis: "two shall become one flesh, " or Corinthians: "do not deprive each other of sexual relations."
3. The former curves of sensuousness were now modulated to lines of devotional passion.
4. The criticism does not mean absolute negation and Marx simultaneously absorbs the thoughts of Hegal's spiritual dynamic role and Feuerbach's "sensuousness".
5. The present paper holds that Keats' unique sensuousness is mainly due to his infection of tuberculosis(TB) which is an important part in his local ecological environment.
6. Regretting the lack of spontaneity and real sensuousness in other contemporary poets, he deplores in Tennyson.
7. Realism , economy, sensuousness, beauty, magic.
8. The highest point reached by contemplative materialism, that is, materialism which does not comprehend sensuousness as practical activity, is contemplation of single individuals and of civil society.
9. This rare, exclusive Submariner is radiance in a watch, the focal point of a world that brilliantly combines a taste for action and sensuousness, boldness and sensitivity.
9. Sentencedict.com try its best to collect and build good sentences.
10. So the key of higher contemplation is not "see", but "do" and "act"; it requests practical and social sensuousness .
11. The body language of the cat-walk is a professional one. It is carefully calibrated to hint at female sensuousness without giving overt sexual messages.
12. Feuerbach, not satisfied with abstract thinking, wants contemplation; but he does not conceive sensuousness as practical, human-sensuous activity.
13. Clicking, clapping, dancing or dreaming, laughing or sad, she seemed to contain all the strength, warmth, sensuousness and burnished beauty of Africa, as well as all its sounds.
More similar words:
sensuous,
sensuously,
arduousness,
virtuousness,
strenuousness,
ingenuousness,
impetuousness,
voluptuousness,
conspicuousness,
presumptuousness,
disingenuousness,
joyousness,
callousness,
porousness,
senselessness,
hideousness,
deviousness,
viciousness,
nervousness,
seriousness,
anxiousness,
noxiousness,
obviousness,
curiousness,
tediousness,
perviousness,
imperiousness,
preciousness,
rigorousness,
covetousness.