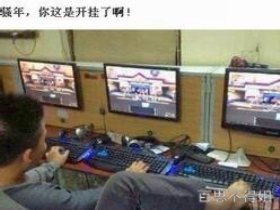 Random good picture Not show
(1) On 20 August 1960 Senegal seceded.
(2) Senegal has decided to tow the corpse - laden MS Joola to its own territorial waters.
(3) Following a formal request from Senegal, WHO has deployed an international team consisting of a clinical toxicologist, an environmental health specialist and analytical chemist.
(4) Up north, cement exports from Senegal doubled last month.
(5) Mr Niang told state broadcaster RTS that Senegal would hold talks with the UN and European Union to try to solve the situation.
(6) Another worthy project is located in Senegal , called " One Million Trees to grow Sahel Green Again. "
(7) Mine is abit hot over here in Dakar Senegal.
(8) A rangy middleweight, he fought in Cameroon and Senegal. As a musician[http://Sentencedict.com], he would go further.
(9) Browsers in Ethiopia, Zimbabwe, and Senegal can search in the Amharic, Shona, and Wolof languages, respectively.
(10) Seven Koranic teachers in Senegal have been condemned to jail sentences after they were found guilty of forcing children to beg.
(11) In Dakar , Senegal, businessman Aliou Dia buys bread every morning.
(12) In Senegal, organizers put together a four - day film festival in Dakar.
(13) In Africa, the group is active in Liberia, Senegal, Mali and Malawi.
(14) Crewmen aboard the tanker sighted a ship in distress off the coast of Senegal.
(15) The African half of the audience was mainly from Senegal or Mali.
(16) Senegal - Thank God that six new translations of the New Testament have been finished in the languages of the most unreached people in Senegal.
(17) How is everything Mine is a bit tough over here in Dakar Senegal.
(18) No suspected cases have been reported from other countries within the meningitis belt, namely Eritrea, Guinea, the Gambia, Kenya, Mauritania and Senegal.
(19) Then, French officials reported the same day that a ship "resembling" the Arctic Sea had been spotted off the Cape Verde islands, west of Senegal, though there was no immediate confirmation.
(20) Adult prevalence rates swing erratically, from a staggering 38.8 percent in Botswana to less percent in Senegal.
(21) That figure rises to 90 percent of households in Bangladesh, Senegal, Afghanistan and Andhra Pradesh, India.
(22) Adult prevalence rates erratically, from a staggering 38.8 percent in Botswana to less than 1 percent in Senegal.
(23) In the face of high routine and recent preventive vaccination coverage in both Senegal and the Gambia, an epidemic is not anticipated and emergency vaccination is not required at this time.
(24) Researcher Brian Foy contracted the Zika virus, which causes severe fatigue and joint pain, while on a field trip to Senegal.
(25) Some countries where English is becoming a strong competitor to French, such as Algeria and Senegal, may see an immediate halt to the council's work.
(26) Denmark coach Morten Olsen has revealed he will not be taking a risk on the fitness of Arsenal striker Nicklas Bendtner for the game against Senegal in Aalborg.
(27) Food riots have erupted in recent months in Guinea, Mauritania, Mexico , Morocco , Senegal, Uzbekistan and Yemen.
(28) Now fevers are no longer being treated presumptively, and Senegal knows from every single district exactly how many malaria cases it has every month.
(29) The West Atlantic language of this people , widely used as a lingua franca in Senegal.
(30) The island of Goree lies off the coast of Senegal, opposite Dakar.
More similar words:
senegalese,
renegade,
acetylene gas,
in the negative,
double negative,
legal sentence,
legal representation,
legal representative,
negate,
vinegar,
negation,
vinegary,
abnegate,
negative,
negatively,
negativism,
abnegation,
negativity,
nonnegative,
legal,
regal,
chlorine gas,
negative ion,
regally,
legally,
regale,
gram-negative,
illegal,
regalia,
nonlegal.