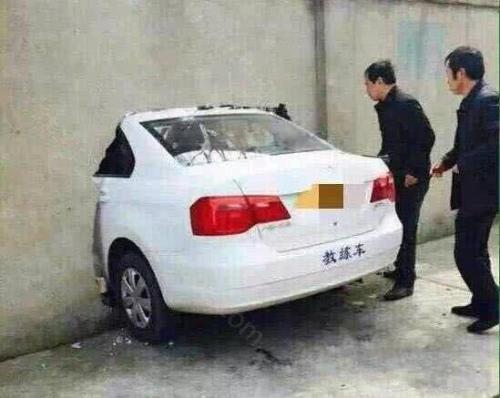 Random good picture Not show
1. PATRICK DONAHOE: "As a self-financing entity that depends on the sale of postage for its revenues, the Postal Service requires the ability to operate more as a business does."
2. In fact, self-financing by colleges has become an exercise in greed as they keep collecting fees irrespective of the quality of education they impart.
3. Reilly was informing everyone at the Shanghai auto show that, while the China unit obviously could not count on big capital injections from Detroit, growth plans are "self-financing."
4. Their major financing methods include self-financing, bank loan, private credit, second board stock market and financial leasing,[sentencedict.com] which have their own character.
5. The reversible, self-financing and immediately applicable nature of the above monetary policy plan should reduce these fears.
6. Then, enforcement could become self-financing.
7. Fees will have to treble to make the courses self-financing.
8. But once a system of intergenerational transfers exists, it is only possible to move to self-financing very slowly.
9. We see one specially strong advantage in an industry-wide self-financing insurance scheme of this sort.
10. Plans are under way for a revised edition, which should be published in the near future as a self-financing project.
11. The second is intensely combative performance art, and just about self-financing.
12. Two concepts were sacrosanct: first, that tax cuts would be self-financing, and second,[sentencedict.com/self-financing.html] that financial markets could be self-regulating.
13. On the financing demand side, SMEs relied heavily on self-financing for both start-up.
14. They would not need to pass a test to obtain one but the system would have to be self-financing, requiring applicants to pay a fee.
15. Indeed, Chinese colleges are being corrupted by a combination of a stubborn emphasis on the old bookish knowledge and the recent running-out-of-control experiment with self-financing.
16. Vietnam and China, for instance, have used effective school self-financing strategies—including renting facilities and school-run business—to fund education at the local level.
17. Accounting firm is established by law in social audit of the self-financing of social intermediary organizations, accepted by the profits from the project.
18. "Large, global, multinational, multi-product companies will (do well) because they're self-financing," she said.
19. This paper examines the optimal tax rate, or equivalently the optimal size of government spending, in an endogenous growth model with asymmetric information and self-financing.
20. This also means that the agency is not able to say whether it is making a profit on the business, though it expects its investment funds to be self-financing by 2015.
21. Nonpublic ownership and commercial forestry investment and financing channels: financial institutions' funds, foreign direct investment, enterprise self-financing and private funds.
More similar words:
financing,
refinancing,
debt financing,
lease financing,
equity financing,
direct financing,
deficit financing,
long-term financing,
internal financing,
short-term financing,
chief financial officer,
financial officer,
financial difficulties,
financial backing,
financial planning,
financial accounting,
financial,
financier,
financially,
financial aid,
financial loss,
financial budget,
financial ratio,
financial claim,
financial support,
financial crisis,
financial policy,
financial assets,
financial market,
financial center.