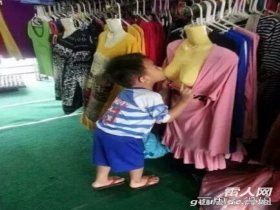 Random good picture Not show
1. He is notorious for making unexpected, often self-contradictory, comments.
2. It was magnificent; but it was nonsense, and self-contradictory nonsense.
3. It sounds awkward, almost self-contradictory.
4. Traditional binary confrontation of "practice-cognition" is metaphysical and self-contradictory.
5. The idea of eternal happiness is as self-contradictory as the concepts of rectangular circles or motionless movements.
6. The idea of "dominating nature" is self-contradictory, which is a source of both its advance and its retreat.
7. I feel like its kind of representing my self-contradictory personality.
7. Sentencedict.com try its best to collect and build good sentences.
8. But all of these seemed to be so self-contradictory.
9. The state of mind character itself is self-contradictory, namely is full of love and hope to give the beloved person can be happy.
10. Do these "Say No" know these are self-contradictory?
11. In practice, this self-contradictory diplomatic policy led to the hostility between USSR and West, accelerated the coming of the Cold War. USSR simply confronted with West after the Marshall Plan.
12. With his role shift he produced some self-contradictory ideas, which mirrored Maodun's dilemma between political pursuit and the laws in literature, as well as his intrapsychic conflicts.
13. He is described as a Texas oil millionaire and environmentalist, which might appear to be self-contradictory.
14. Practice, like all other abstract modes of experience, is ultimately self-contradictory.
15. In the last analysis, it is illogical because it is self-contradictory.
16. Once more, though, the poem reveals a play of language which render meaning unstable and even self-contradictory.
17. Basketball's "hands each other luck" Zhou Botong more than Ironically, Basketball Association's "hands each other luck" is self-contradictory for the top of the pops.
18. First, the draft resolution L.13 is devoid of factual grounds, self-contradictory and full of absurdities.
19. But the true view of the matter is that life as life, involves the germ of death, and that the finite, being radically self-contradictory, involves its own self-suppression.
20. Would that be a great loss for our economy? This is also a self-contradictory point.
21. However, at present its classification in theoretical circles is either self-contradictory or far-fetched and some even mix negotiorum gestio with non-negotiorum gestio .
22. Some articles in the drafts of Tort Liability Law reject alternative joinder, which was self-contradictory as well.
23. Montesqieu discussed and analyzed China's benevolent rule in On the Spirit of Law, but there were many improper or even self-contradictory points in the book.
24. As for the statement made by the spokesman of the Military Council in Chungking, the only possible comment is that it is self-contradictory.
25. Logic - Does this make sense? Does it contradict something else I know to be true? Is it self-contradictory?
26. God could only fail to exist if the concept of God was self-contradictory or nonsensical, and this, declares Malcolm, remains to be shown by opponents of the ontological argument.
27. A statement that reveals a kind of truth, although it seems at first to be self-contradictory and untrue.
More similar words:
contradictory,
contradictorily,
contradict,
self-control,
contradiction,
self-contempt,
self-confident,
self-conscious,
contractor,
self-confidence,
self-consciously,
subcontractor,
building contractor,
benedictory,
valedictory,
radio control,
nontraditional,
contract out,
contributory,
breach of contract,
contraindicate,
inventory control,
contraindication,
victory,
contributory negligence,
predictor,
out of control,
out-of-control,
valedictorian,
victory garden.