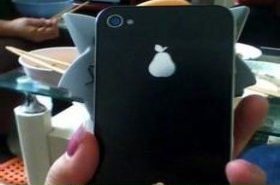 Random good picture Not show
1. She seldom if ever goes to the pictures.
2. As for government parties, they are seldom if ever single-minded in their support of the political executive and altogether subservient to it.
3. He seldom if ever travels abroad.
4. The robot seldom if ever tires or losses interest, in its task.
5. Devices fall out of favor, but seldom if ever get abolished by design.
6. Defenders of the official story seldom if ever mention this simple fact.
7. Ququ's talent in Architecture Design is seldom if ever.
8. Seldom if ever was there any training or instructions in such tactics for either the tank crews or the infantry formations .
9. Even though they seldom if ever catch a squirrel they derive pleasure from the chase.
10. Language policies for education are highly charged political issues and seldom if ever decided on educational grounds alone.
11. No,(sentencedict.com) mass-produced reproductions - as distinct from limited edition - prints seldom if ever rise in value.
12. During these years of continual warfare, religious questions were seldom if ever brought to the fore.
13. Like a funeral, a wedding ceremony is also an excellent occasion for evangelism work as there are often people in attendance for a wedding ceremony who seldom if ever attend church otherwise.
More similar words:
seldom or never,
seldom,
life vest,
fever,
q fever,
fevered,
feverish,
gold fever,
hay fever,
run a fever,
fever pitch,
feverishly,
yellow fever,
scarlet fever,
dengue fever,
typhoid fever,
rheumatic fever,
autosomal dominant disorder,
reversely,
el dorado,
eldorado,
earldom,
field of view,
field officer,
officialdom,
self-evident,
field of vision,
never-never land,
turn of events,
domino.