Synonym:
dart,
dash,
hasten,
hurry,
race,
run,
rush,
scamper,
scurry,
speed,
sprint,
tear.
Similar words:
scoop,
coo,
cook,
cool,
tycoon,
cookie,
cooker,
cool off.
Meaning: [skuːt] v. run or move very quickly or hastily.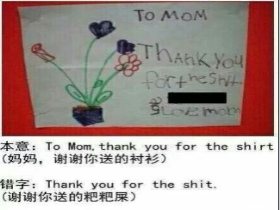 Random good picture Not show
1. There's the bus - I'd better scoot!
2. I'd better scoot or I'll be late.
3. You'll have to scoot or you'll be late.
4. Get out of here! Scoot!
5. Scoot over and make room for your sister.
6. Don the swank, hop on the Vespa, and scoot on down for a lesson in ska direct from Fresno.
7. Most vans around here scoot straight through.
8. Can you scoot over?
9. We had to kind of scoot him out of the way.
10. You might wanna scoot over, because there are a lot of us in here.sentencedict .com
11. M : Jonathan , scoot over. I have to put all of these bags on the back seat.
12. I declined and thanked her telling her scoot off to school.
13. Hey, Brandi. Could you scoot a little?
14. SCOOT is a network of traffic signal coordination and control of real - time adaptive control system.
15. Scoot, or you will be late.
16. M : Jonathan , scoot over as I said.
17. Scoot up. Scoot over.
18. Could you scoot a little?
19. She stared up into his blue eyes, trying to conquer the urge to scoot further up the bed.
20. This will include the self-adhesive, non-slip table covering called Scoot Guard.
21. Fortunately the protection is perfect, so if you do scoot off your flight should be a short one.
22. A gore or gusset is, in fact, another name for a scoot.
23. At present, our city's traffic control system are always using some foreign developed system, like SCOOT, SCAT etc. , which are all developed on the base of vehicle-centered traffic condition.