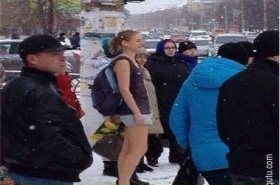 Random good picture Not show
1 Schoolfellow is a very important source for university. How to make use this source has become a very important task for the university at present.
2 But, Owen, what are you about?asked his old schoolfellow.
3 Her kind, compassionate visits to this old schoolfellow, sick and reduced, seemed to have quite delighted Mr Elliot.
4 This paper has analyzed how to use schoolfellow for serving to their mother school from two aspects such as materials and human education.
5 The schoolfellow three years, add on two human of disposition comparisons to be congenial, those two arrive the same place, started the love to relate.
6 These days were meeting with the former days schoolfellow good friend...
7 The successful reason mainly lied in schoolfellow joining for passion.
8 The withered oak leaf in the book here recalled the friend, the schoolfellow, who was to be his friend for life.
9 Final result is, he persuades good friend of a few schoolfellow,(www.Sentencedict.com) go back to the motherland formed the new group with new the most attractive east.
10 More importantly, the meeting let us review time the middle school's sentiment of schoolfellow, let us even more treasure this friendship!
11 We used to give a lift in our carriage to this schoolfellow and author-friend of ours.
12 "But, Owen, what are you about?" asked his old schoolfellow. "Folks do say that you are trying to discover the unending motion. "
13 Once sends the book in post office, met a past schoolfellow.
14 In order to meet the needs of social development, schools and graduates, schools and businesses, schoolfellow and schoolfellow, graduates and enterprises should maintain consanguineous contact.
More similar words:
school,
fellow,
fellow traveller,
old school,
at school,
school day,
in school,
school age,
schoolbag,
pre-school,
schoolboy,
law school,
school bus,
schooldays,
preschool,
schooling,
go to school,
fellowman,
fellowmen,
schoolmate,
playschool,
high school,
schoolhouse,
highschool,
prep school,
school year,
schoolgirl,
schoolbook,
schoolyard,
miss school.