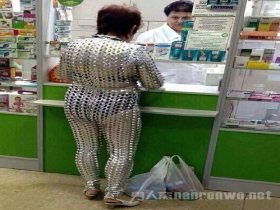 Random good picture Not show
1. 'Oh, she's just a kid,' he said scathingly.
2. She spoke scathingly of the poor standard of work done by her predecessor.
3. Independent legal experts were scathingly critical of Democratic committee members for failing to protect Hill.
4. She spent many evenings watching Jamie,(Sentencedict.com ) whose scathingly political drag show was wowing the entire circuit.
5. Arrive at a living room scathingly Xun to scold a way after the kitchen be the mother of household chores hear:"Who teach you! ?"
6. I've written scathingly about India's human trafficking and oppression of women, but it's also true that civil society is addressing these issues.
7. On internet news sites and newspapers, women reacted scathingly.
8. The father scathingly say to the male of the daughter friend:"You everyday take my daughter to go to the movie, can't do a point don't of matter?"
9. She criticized him scathingly.
10. I find the article quite objective. It does not place one-sided blame on Britain, but scathingly exposes the mutual errors committed by Britain and China.
11. However, as they continue on their way to Le Havre the next morning, these "representatives of virtue" ignore Boule de Suif and glance scathingly at the young woman.
12. The novel satirizes the American South before the Civil War, and scathingly examines the South's embrace of slavery, racism, and lynchings.
13. Later in the afterward, the tone of his voice changes as he talks scathingly about the "blindness" of those who use the word "snapshot" when referring to his work.
14. "Oh, they want to be excused," the other girl said scathingly.
15. Dispatches from early this year, for instance, quote the aging monarch of Saudi Arabia, King Abdullah, as speaking scathingly about the leaders of Iraq and Pakistan.
16. "Breathtaking," is how Ted Honderich, a philosopher at University College London, scathingly describes Singer's foray into traditional philosophical territory.
More similar words:
scathing,
soothingly,
shingly,
laughingly,
touchingly,
sheathing,
loathing,
beseechingly,
searchingly,
breathing,
astonishingly,
bathing suit,
something like,
breathing space,
scathe,
unscathed,
living thing,
seemingly,
daringly,
knowingly,
jokingly,
lovingly,
longingly,
wittingly,
teasingly,
willingly,
haltingly,
sparingly,
fittingly,
amusingly.