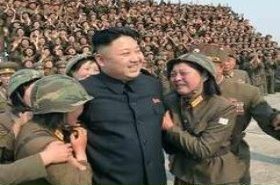 Random good picture Not show
1) The approved method of cleaning is industrial sand-blasting.
2) The building would have to be sandblasted to remove the black soot.
3) Containing box, drum, mobile, rotating, automatic sandblasting machine and sandblasting room and other products.
4) Technical manuals of a company: glass - sandblasting machine. Glass Sputtering Plant maintenance.
5) Egyptian TV showed workers cleaning blood stains and sandblasting the church to remove traces of Saturday's explosion.
6) Sandblasting machine and ancillary products Shachen separator, industrial vacuum cleaner and efficient filter and dust collector, and so on.
7) Sandblasting is the most commonly used coarsening process, in sharp sand, hard as well, the use of quartz sand, corundum and so on.
8) It's like sandblasting your aircraft if you fly in the middle of it.
9) There are other deep-processing equipment: screen printing machine, sandblasting machine, water machine, such as matte.
10) One of environmental protection of sandblasting, shot peening oriented.
11) Product function: natural sand used in sandblasting.
12) To peen sandblasting, Shot Blast Cleaning, green dust three series over 100 varieties - oriented products.
13) Is a sandblasting machine can use abrasive (metal and non-metallic abrasive abrasive) using compressed air force,(http://sentencedict.com/sandblasting.html) spray the surface of the workpiece to a mechanical equipment.
14) Business are: various sandblasting machine ( shot peening machines ) equipment and related product design, production and marketing.
15) Burr processor technology development , product description sandblasting - Burr Processor : thermosetting plastics products for the treatment of Burr.
16) To all our friends to provide other brands of sandblasting machine maintenance services.
17) Main technological: abnormity, color pad printing, high anaglyph, mirror, sandblasting, etc.
18) Spot check of surfaces preservation and protection systems ( sandblasting, painting , cladding, etc ).
19) The device is designed for deep-processing glass designed automatic glass sandblasting machine, the machine automatically glass and the size of the logo for sandblasting, the effect delicate uniform.
20) Objective To observe the effect of dental polished surface about extrinsic stain redeposition after ultrasonic scaling and sandblasting respectively.
21) This brief includes the development, structure and operation principle of the wet sandblasting machine, plus the application of its process.
More similar words:
sandblast,
blasting,
lasting,
lastingly,
long-lasting,
everlasting,
everlastingly,
black and blue,
elastin,
retinoblastoma,
megaloblastic anemia,
thromboplastin,
wasting,
mind-blowing,
tasting,
basting,
casting,
fasting,
roasting,
feasting,
boasting,
wasting away,
recasting,
forecasting,
sticking plaster,
contrasting,
typecasting,
casting vote,
broadcasting,
blast.