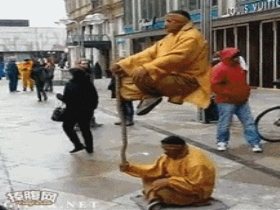 Random good picture Not show
1. By 1897 a synthetic derivative (acetyl salicylic acid) of the plant's active ingredient (salicin) was created.
2. The tree contains a chemical called salicin. In the eighteen hundreds.
3. The method uses the salicin composing approach and guides the different ICS gene and the IPL gene into the plant.
4. The tree contains a chemical called salicin . In the eighteen.
5. The tree contains a chemical called salicin.
6. The method of the invention and the appropriative carrier can improve the content of the salicin in the plant greatly and provides the new method of amending the plant breed and improving the crop.
6. Sentencedict.com try its best to collect and build good sentences.
7. The acetylsalicylic acid in aspirin shares the pain relief properties of the chemical salicin in willow bark.
8. Eating a handful of almonds could help ease a tiny headache, because they contain salicin, which is a pain reliever similar to aspirin.
9. The ancient Greeks, for example, treated pain with a tea made by boiling willow leaves and bark, a tea modern scientists now know contains salicin, a precursor of acetylsalicylic acid—aspirin.
10. The invention discloses the method of improving the content of the salicin in the plant and the appropriative carrier.
11. In the determination of the enzyme activity, we apply salicin treatment.
12. The vitro methods include autoagglutination test, calcium dependency test, pyrazinamidase test, salicin fermentation, esculin hydrolysis, Congo red colony test and virulence plasmid.
13. The invention guides the said carrier into the plant group or the cell to gain the turning gene plant of the content of the salicin improved.
14. While not as potent as willow , which has a higher salicin content, the salicylates in meadowsweet do give it a mild anti-inflammatory effect and the potential to reduce fevers during a cold or flu.
15. In 1829 the chemical in the willow tree that can relieve pain and fever was discovered to be salicin.
More similar words:
slicing,
splicing,
pricing policy,
public interest,
galicia,
galician,
malicious,
italicize,
maliciously,
public international law,
socialized medicine,
malicious gossip,
alicyclic,
icing,
ricin,
dicing,
vicinal,
iciness,
spicing,
voicing,
pricing,
medicine,
vicinity,
cubic inch,
officinal,
enticing,
sluicing,
spiciness,
rejoicing,
medicinal.