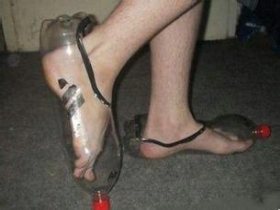 Random good picture Not show
1. Hot water to drink and rye bread to chew.
2. Rye bread, crispbread, or high-fibre crackers and low-fat spread, virtually fat-free yoghurt.
3. Pastrami on rye Butter sliced dark rye bread and spread thinly with mustard.
4. Even the rye bread is special.
5. I would wear rags and live upon rye bread and water rather than be a harlot to the greatest man in the world.
6. This is chutzpah on rye bread with a side order of pickles and sour cream.
7. It was good wholesome fare: rye bread and cheese, apples and meat.
8. Soft roll, French bread, raisin bread, hard rolls, rye bread and plain bread.
9. Again, it is tuna and rye bread.
10. Since it is low in calories, rye bread is ideal for dieters.
11. The poor man has only one rye bread to eat.
11. Wish you can benefit from our online sentence dictionary and make progress every day!
12. Rye bread will do you good, barley bread will do you no harm, wheaten bread will do your blood, oaten bread will strengthen your arm.
13. We have hard roll, soft roll and rye bread. Which one would you like?
14. Rye bread is the most significant Russian food product.
15. His father emptied sacks of stale rye bread into the vat.
16. Tuesday : Cheery tomato salad with cucumber, Rye bread, Seasonal fruits, Chicken pizza, Carrot, Juice or yoghurt.
17. Instead use oats, brown rice and rye bread.
18. The tremendous rye bread, which is hard to swallow only once.
19. So I will give you two ways to make rye bread.
20. The fillings are as generous as their Stateside forebears and the rye bread has a nice, chewy texture.
21. There was a time when rye was more abundant than wheat and rye bread was the bread of the masses.
22. They will cook the fish, eat the sweet warm flesh with chunks of dark rye bread.
23. I'd like ham, cheese and lettuce, and lettuce on toasted rye bread with mustard and mayonnaise.
24. The Paterakis bakery , H & S, produces a million loaves of rye bread a week.
25. W: Soft roll, French bread, raisin bread, hard rolls, rye bread and plain bread.
26. Behind the counter he cut four fat slices of rye bread and buttered them liberally.
27. What kind a bread would you like? Soft bread, Hard roll, French bread or Rye bread?
More similar words:
white bread,
white-bread,
bread,
breadth,
breadline,
breadwinner,
loaf of bread,
bread and butter,
eyebrow,
eyebrow pencil,
hebrew,
purebred,
home-brewed,
break,
breast,
breathe,
breach,
breath,
breaker,
breakup,
breakout,
breathed,
abreast,
break in,
break off,
break-up,
break out,
break-in,
outbreak,
break up.