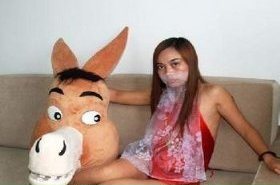 Random good picture Not show
1. During the evening rush hour it was often solid with vehicles.
2. Traffic is very heavy during the rush hour.
3. I got caught in the morning rush hour.
4. He can't stand traveling in the rush hour.
5. On the tube in the rush hour the passengers are packed like sardines.
6. It was rush hour,[http://sentencedict.com] and there was no hope of getting a seat.
7. I purposely avoid making train journeys during the rush hour.
8. The traffic will thin out after the rush hour.
9. These streets often clog during the rush hour.
10. I left early to avoid the rush hour.
11. They run extra trains during the rush hour.
12. I'm anxious to avoid the motorway at rush hour.
13. There ought to be more buses during the rush hour.
14. During the rush hour the journey may take up to twice as long.
15. A car breaking down at rush hour could cause gridlock across half the city.
16. That concentration, greater than on a highway during rush hour(sentencedict.com), would not cause even a headache in most healthy people.
17. Do not forget to take the rush hour into account.
18. Lane blocked: Rush hour traffic in east Middlesbrough was blocked yesterday due to a broken down crane.
19. Like traffic caught in rush hour, freeway construction moves glacially -- especially when well-organized locals try to spike it.
20. It was raining, getting dark, and it was rush hour besides.
21. The explosive device was timed to go off at the rush hour.
22. If you go now, you're likely to hit the rush hour.
23. The traffic in the city is chaotic in the rush hour.
24. The bomb went off in a concrete dustbin at the peak of the morning rush hour.
25. You should leave early if you want to miss the rush hour.
26. The bomb contained a timing device set to make it go off at rush hour.
27. Even with a change of trains, the subway is quicker than a cab at rush hour.
28. I got Armstrong fired up and headed towards Hackney, using the back streets to avoid the worst of the rush hour.
29. The accident happened on Interstate 84 in Manchester, about 10 miles east of Hartford, during evening rush hour.
30. Seven people were injured in the crashes which happened during the rush hour on the northbound carriageway at the Fortwilliam junction.