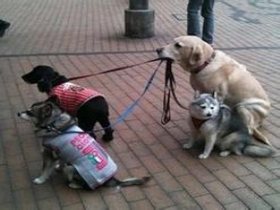 Random good picture Not show
1. Her hair was jet-black, her lips ruby-red and her skin as white as snow.
2. This wine has a youthful ruby-red colour and the scent of cherries on the nose.
3. It is a bright, delicate ruby-red color.
4. The mercenary wore his ruby-red eye patch over his right eye this day, Dinin noted.
5. Deep ruby-red coloured with a pleasant vinous bouquet.
6. Deep ruby-red coloured wine , of excellent structure, harmonious with soft tannins.
7. Deep ruby-red colour, in mouth vivid and strong.
8. Democrats have made major inroads in the once ruby-red Mountain West.
9. This wine shines ruby-red in the glass, with purple reflections.
10. Bright ruby-red with a hint of violet glow, fruity Bukett with notes of cherry, spicy nuances, mouth filling with a tender note, good length with a fruity finish.
11. Finally, it was agreed that the ruby-red ones, coloured by chrome, should be called rubies and all those which were not ruby-red sapphires.
12. Bright ruby-red with a hint of violet glow, fruity bouquet with notes of cherry, spicy nuances, moth filling with a tender not, good length with a fruity finish.
13. It has ruby-red flowers in late summer, but the colour of the foliage is the thing.
14. Capocaccia wine has a ruby-red color and lean flavors.
15. Colour: Beautiful ruby-red robe with vermilion sheen.
16. The shooting-range is lit from underneath by rows of ruby-red light fittings.
17. The Frontera range produces distinctive fruit forward wines. This wine is ruby-red.
18. This proud father, a Bulgarian in his 80s, isn't talking about his daughter, but something equally as dear: his squat 1972 Moskvitch-408 car,(sentencedict.com) with a sky-blue shell and a ruby-red vinyl interior.
19. Feature: It is a wine of medium to high body with character, of a flaming ruby-red color, fruity and persistent scents.
More similar words:
ruby,
byre,
by request,
by reason of,
cherry red,
cherry-red,
by rote,
by road,
by right,
Byronic,
by rights,
labyrinth,
learn by rote,
labyrinthine,
labyrinthian,
labyrinthitis,
pyre,
gyre,
tyre,
lyre,
pyrex,
secured creditors,
rub,
styrene,
pyrexia,
pyretic,
unsecured creditors,
rube,
drub,
grub.