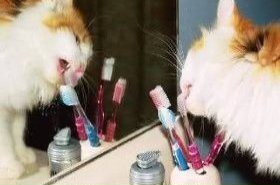 Random good picture Not show
1. Parliament is seen as a rubber stamp for decisions made elsewhere.
2. Many courts rubber stamp them and those children who like being in secure units may not press to leave.
3. First, use the rubber stamp tool to repair the image should select the appropriate clone source.
4. Once again, using the rubber stamp tool, the General selection of normal mode.
5. He is looking for his rubber stamp.
6. The seihan method is similar to carved rubber stamp.
7. No matter, the rebels quickly find the right rubber stamp and correct the error.
8. A big rubber stamp slams down: " REJECTED. "
9. With any luck the committee will merely rubber stamp our application without discussing it in detail.
10. Order your very own Confidential Rubber Stamp today!
11. In Post Offices, virtually every document that's passed across the counter is stamped with a rubber stamp.
12. It was the first and biggest step in changing the council from a legislative body to a rubber stamp for his administration.
13. Moreover, in some states the legislature is essentially a rubber stamp for the actions of a powerful political executive.
14. On the surface, the veneer of an open democratic debate; underneath, the potential of a pre-determined rubber stamp.
14. Sentencedict.com try its best to collect and build good sentences.
15. This fuelled Opposition fears that the committee was set up to rubber stamp massive cuts in welfare payments.
16. Businesses often seek to incorporate their terms, or individual terms, by using a rubber stamp.
17. In this domain it serves, to use the unavoidable cliche, merely as a rubber stamp.
18. Its runways made a distinctive pattern, a slanting cross, as if some one had slammed a rubber stamp on the scruffy countryside.
19. Farm groups maintain that the president only wants a rubber stamp from lawmakers.
20. That's not to say the Senate confirmation process should be a rubber stamp.
21. The clerk impressed his signature on the documents with a rubber stamp.
More similar words:
rubber-stamp,
rubber,
rubbery,
shrubbery,
rubberneck,
rubber eraser,
rubbed,
blubber,
blubbering,
stamp,
stamped,
stamp out,
stamping,
stampede,
stamp duty,
superstar,
stamp collector,
understand,
understate,
interstate,
first amendment,
understated,
understanding,
misunderstand,
power station,
understandable,
overstatement,
understatement,
transfer station,
misunderstanding.