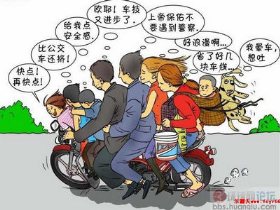 Random good picture Not show
1, The lamp cabin is rotatable so it is easy to be maintained.
2, The support frame comprises a rotatable chassis, a first supporting arm, a connecting block and at least a second supporting arm.
3, The utility model discloses a grab handle rotatable hacksaw.
4, Photo scalable, rotatable, draggable , there are set to wallpaper, delete files.
5, Flanged air and gas rotatable entries simplify burner piping manifolds.
6, Rising cab forklift with rotatable forks. Working aisle clearance area can be shown.
7, Pallet stacking forklift with rotatable forks. Working aisle clearance area can be shown.
8, The disclosed excitation unit of rotatable electronic converter supplies stable adjustable dc excitation for synchro motor, promoting competitive power of speed control system of synchro motor.
9, All of the seats are more spacious and rotatable.
10, The theater had a rotatable stage.
11, An aperture mask assembly includes a rotatable frame and a mask having apertures.
12, The rotatable scanning head can be rotatably and firmly positioned at the require angle,(http://sentencedict.com/rotatable.html) has simple structure and is easy to be realized.
13, In 2008, the submariner in gold is redesigned and the case features a new unidirectional rotatable Bezel with a Cerachrom disc.
14, The invented generator comprises rotor on shaft fixed in body case as a rotatable bearing, and stator (8).
15, This method more effectively suppresses spatial nonstationary and stationary noise than the adaptive null-forming beamformer method by using a rotatable main lobe in the 2-D plane.
16, A flexible recording tape is wound upon the first rotatable hub and the second rotatable hub.
17, The support plate rotarily matches the annular groove of the socket wrench barrel, and a rotatable tripod with the hexagonal sleeve barrel as a center is formed.
More similar words:
notable,
potable,
quotable,
eatable,
datable,
tea table,
beatable,
palatable,
treatable,
debatable,
uneatable,
inflatable,
repeatable,
unbeatable,
unpalatable,
unrepeatable,
rotate,
not at all,
rotated,
rotator,
rotatory,
rotation,
rotating,
notably,
rotational,
rotator cuff,
job rotation,
levorotatory,
crop rotation,
irrotational.