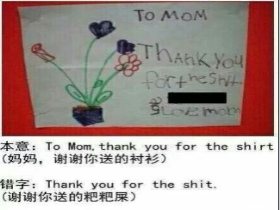 Random good picture Not show
1 We'll roll out the red carpet for the senator.
2 Roll out the icing into a large square.
3 We'll give her some VIP treatment and roll out the red carpet.
4 Roll out the dough into one large circle.
5 Divide the pastry in half and roll out each piece.
6 Roll out the dough on a floured surface.
7 The company will roll out an enhanced version of its operating system in the new year.
8 The company expects to roll out the new software in September.
9 Roll out the pastry on a flat surface.
10 The government plans to roll out a series of tax cuts over the next few years.
11 Roll out the pastry to a thickness of 1 cm.
12 Roll out, lazybones! It's getting late.
13 The first locally-built unit is expected to roll out of Varanasi in December.
14 Begin to roll out your dough,(www.Sentencedict.com) starting from the center and working to the outer edges of the dough.
15 For holly ribbon, thinly roll out some of the burgundy icing and cut out small holly leaf shapes.
16 Cool. Roll out pastry and line an 8in fluted flan ring.
17 Roll out and cover in turn with half the fondant.
18 Roll out the bread lightly with a rolling pin after cutting off the crusts and spread thickly with the cheese filling.
19 Today, lorries will roll out of Microsoft's factories for the worldwide distribution of its Windows 3.1 program.
20 Divide in half. Roll out 1 dough half to fill in 10-inch-deep pie pan.
21 Roll out with a lightly floured rolling pin to a rectangle the same size as the tin.
22 Roll out the pastry.
23 Flour board and roll out dough.
24 Hutchison plans to roll out its mobile service nationally, either late next year or early in 1994.
25 Roll out puff pastry sheet to enlarge it to a 10-inch square.
26 Roll out thin strips of white icing, dampen and lay over the burgundy icing.
27 Peter had been on all fours and had had to roll out of the gutter on to the pavement.
28 Back in the cabin I mix the berries with sugar and lemon peel, then roll out the pie crusts.
29 The waiters had filled her korma with man milk. Roll out the plank, Captain.
30 Learned how to combine the ingredients for pasta, to roll out the dough, and cut it.