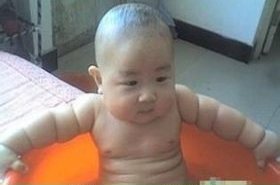 Random good picture Not show
(1) He called on former Republican voters to return to the fold.
(2) When the offending Arminian left he returned to the fold.
(3) Next year, H.R. and Earl once again returned to the fold and restored the original line-up.
(4) Day returned to the fold the following day. Sentencedict.com
(5) She will return to the fold which has enveloped her with love and support during her difficult marriage.
(6) Xabi Alonso is also expected to return to the fold after being rested in midweek.
(7) The return to the fold is every individual decision and it is base on acceptance and practice of the truths as revealed by our Lord Jesus Christ to the True Jesus Church.
(8) Sarkozy intends to celebrate France's return to the fold at Nato's 60th birthday summit in Strasbourg next month and with a symbolic trip to the second world war Normandy beaches with Barack Obama.
(9) France's return to the fold of the US-led alliance will make little difference on the ground in missions such as Afghanistan, where it has more than 2, 800 troops.
(10) Her children are all away at college now, but they always return to the fold in the holidays.
(11) Meanwhile, Dalglish has confirmed Daniel Agger is in contention to return to the fold for Sunday's trip to Sunderland after recovering from a knee injury.
(12) So how to make Baidu again new collect the station of this return to the fold?
(13) Boycotting in Islam is only permissible when it has a beneficial impact of exerting pressure on the person to return to the fold.
(14) We have also identified a few congregations among them who truly intend to return to the fold.
(15) Nevertheless, in the long run China hopes that economic interdependency and goodwill will eventually encourage the island to return to the fold.
More similar words:
return to,
turn to the left,
return ticket,
point of no return,
to the fore,
turn to,
come to the fore,
return journey,
return,
turn the other way,
born to the purple,
returner,
returned,
returnee,
in return,
tax return,
day return,
returning,
in return for,
returnable,
tax returns,
sales return,
return visit,
nonreturnable,
return on sales,
annual return,
return on equity,
non-returnable,
sale or return,
rate of return.