Synonym:
regenerate,
reincarnate.
Similar words:
awareness,
entrepreneur,
gene,
scene,
energy,
genetic,
scenery,
beneath.
Meaning: [rɪ'nuː /-'nju-] v. 1. reestablish on a new, usually improved, basis or make new or like new 2. cause to appear in a new form.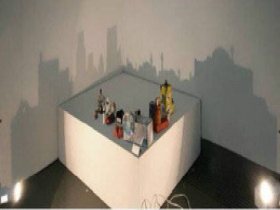 Random good picture Not show
1. Quarrels of lovers but
renew
their love.

2. We went to renew our monthly season ticket.
3. I need to renew my passport this year.
4. We have to renew our efforts to attract young players.
5. We must renew our supplies of coal.
6. The annual dinner is a chance to renew acquaintance with old friends.
7. Every year I renew my membership of the sports club.
8. Our bones normally renew themselves constantly.
9. Remind me to renew the driver's license. It will lapse next month.
10. My youth is gone and can never renew.
11. The landlord refused to renew his lease .
12. It will be a pleasure to renew our friendship.
12. Sentencedict.com try its best to collect and build good sentences.
13. It's impossible to renew one's youth.
14. They are going to renew their contract.
15. I've decided not to renew my subscription .
16. Renew the magazines that I subscribed for another year.
17. I must renew my membership of the sailing club.
18. It's time to renew your car tax.
19. I forgot to renew my membership in the sailing club.
20. Do you want to renew any of your library books?
21. The trees renew their foliage every year.
22. The accident prompted her to renew her insurance.
23. Cells divide and renew as part of the human growth process.
24. The most important thing is to renew your health.
25. I'd like to renew these library books .
26. I forgot to renew my season ticket.
27. I'll use this material to renew the chair covers.
28. Larry's landlord threatened not to renew his lease.
29. He must renew his library card this week.
30. If you can't finish the book by then,(sentencedict.com) you must come and renew it.
More similar words:
awareness,
entrepreneur,
gene,
scene,
energy,
genetic,
scenery,
beneath,
convene,
general,
benefit,
listener,
enervate,
generate,
generous,
energetic,
arena,
rent,
senescent,
in general,
shortened,
parent,
trend,
beneficial,
frightened,
benevolent,
gentleness,
French,
rental,
render.