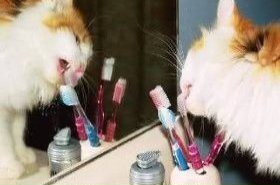 Random good picture Not show
1. Renal vein thrombosis is one of the most common and severe complications of nephrotic syndrome( NS ), which has a distinct tendency of hypercoagulable state.
2. The left renal vein was anastomosed to distal spleen vein on the benching of the graft.
3. Autotransplantation of the left renal vein is an effective treatment option.
4. The white arrow marks a renal vein thrombus.
5. Purpose : To introduce a method of lengthening the right renal vein for kidney graft.
6. Objective To investigate the relationship between varicocele and hemodynamic change of oppressed left renal vein.
7. Objective To evaluate the diagnosis and treatment procedures of left renal vein entrapment syndrome.
8. Objective To observe the efficacy of radical nephrectomy plus embolectomy for the treatment of renal cell carcinoma with renal vein or inferior vena cava involvement.sentencedict.com
9. In some cases, the artery can be found to initially angle superiorly and arch over either the renal vein or one of its branches before proceeding inferiorly .
10. On the left, in one case the adrenal vein and the inferior phrenic vein opened separately into the same aspect of the renal vein.
More similar words:
delve into,
seminal vesicle,
terminal velocity,
renal,
adrenal,
recreational vehicle,
mitral valve,
suprarenal,
adrenalin,
adrenaline,
adrenal gland,
renal pelvis,
renal cortex,
renal artery,
mitral valve prolapse,
renal failure,
noradrenaline,
adrenalectomy,
adrenal medulla,
adrenal cortex,
acute renal failure,
renal insufficiency,
chronic renal failure,
halve,
salve,
calve,
valve,
calves,
halves,
salver.