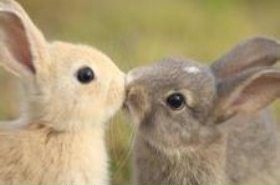 Random good picture Not show
1 The pound remained firm against the dollar, but fell against the yen.
2 Cotton prices remain firm and demand is strong.
3 On the foreign-exchange markets the pound remained firm.
4 The pound remained firm against the dollar but fell against yen.
5 The company took out/filed a patent on a genetically engineered tomato that remains firm longer than untreated tomatoes.
6 The government remains firm in its opposition to tax reform.
7 He remained firm in the face of the enemy.
8 They remained firm friends.
9 Steer and heifer prices remained firm throughout the week, however,[www.Sentencedict.com] young bull prices weakened slightly.
10 They had remained firm friends ever since their first meeting.
11 If profits are negative, some firms will be driven out from the industry until the remaining firms do not lose money.
12 Orders from other market segments remained firm with demand patterns clear for more than two years, he said.
13 Although the tasks of public health doctors are always changing, their goal remains firm: improving the health of the population.
14 The back, while moving in a trot, will remain firm and flat.
15 Could your faith remain firm and immoveable through these challenging times?
16 Most laws remain firm and are obeyed once they are established.
17 Stock prices failed to remain firm after the reports.
18 Despite the obstacles they encountered in their research and their own experience,[sentencedict.com] the three young interviewers remain firm believers in inclusion.
19 When the dog is in motion, the back should remain firm and level.
20 Experts believe gold prices in the global market may remain firm for the next two months.
21 Even if the seas go dry and rocks crumble , my will will remain firm.
More similar words:
remain in force,
infirm,
infirmly,
infirmary,
infirmity,
remain,
remains,
cremains,
remainder,
remaining,
remain with,
confirm,
confirm on,
reconfirm,
confirmed,
confirming,
unconfirmed,
confirmable,
confirmative,
confirmatory,
confirmation,
reconfirmation,
confirmed credit,
confirmatory test,
order confirmation,
first in first out,
fireman,
confirmation hearing,
written confirmation,
mainframe.