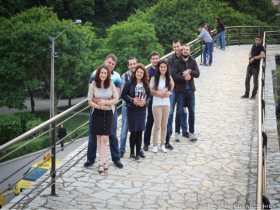 Random good picture Not show
1, The government pledged to rehouse the refugees.
2, The council has agreed to rehouse the family.
3, The most difficult job will be to rehouse and reshape soccer while remembering just who it really belongs to.
4, The Council refused to rehouse because the tenancy was held in joint names with his ex-wife who has disappeared.
5, It is not very easy to rehouse those works of art which have been spared.
6, The corporation and the rural district council were in dispute about who should rehouse them.
7, He was seeking advice with regard to the Council's refusal to rehouse him in suitable ground floor accommodation.
8, Joy Holloway lived next door to the kennels until she persuaded the council to rehouse her.
9, None of the YCs had realized that the decision to rehouse the families was being taken by the Conservative council.
10, Predictably they will tell the adviser that they can not rehouse all those families and perhaps the tenant can contact the police.
11, If sea levels go up,[http://sentencedict.com/rehouse.html] do you build sea walls or rehouse people?
12, The government will explore with the Housing Authority ways to rehouse those affected.
More similar words:
warehouse,
firehouse,
store house,
storehouse,
warehousing,
software house,
alehouse,
household,
tree house,
gatehouse,
move house,
safe house,
on the house,
white house,
householder,
keep the house,
the White House,
household system,
bring down the house,
share holder,
shareholder,
shareholding,
debenture holder,
house,
row house,
in-house,
outhouse,
houseful,
doghouse,
sod house.