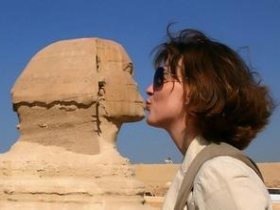 Random good picture Not show
1. Velcro is a registered trademark.
2. It also allows the owner of a registered trademark to complain if its name has been grabbed by somebody else.
3. Microsoft and Windows are either a registered trademark or trademark of Microsoft Corporation in the United States and/or other countries.
4. UNIX is a registered trademark of the Open Group.
5. The produce is registered trademark as "ZWHZZ" It has great skill and rich manufacture experience , complete processing equipment and advance production craft .
6. Selling deliberately a commodity whose registered trademark is falsely used may constitute a crime.
7. Who is a registered trademark portraits, portraits attached a notarized consent of the right to the trademark registration statement as a document.
8. Levi Strauss and Co. is the world's largest maker of pants, noted especially for its blue denim jeans called Levi's (registered trademark).
9. Determine the type of the registered trademark, no limits for the congeneric commodity.
10. The printed trademarks shall not contain words "registered trademark", nor shall they use the registration mark.
11. Bluetooth is a trademark or registered trademark of Bluetooth SIG Inc. and is used under license.
12. Where a registered trademark the assignor and assignee shall jointly an application with the Trademark Office.
13. Alcohol name should be identical with both its registered trademark and manufacture name in principle[Sentencedict], except its other name (must be legally registered name).
14. XGA is a registered trademark of International Business Machines Corporation of the United States.
15. For 20 years Marshak has owned and jealously guarded the federally registered trademarks for the Drifters, the Platters and the Coasters.
16. You cannot call your bed'Soften Comfy'- it is a registered trademark.
17. A common bus system that is used to interconnect microcomputer circuit boards manufactured by Intel. Multibus is a registered trademark of Intel.
18. Any trademark registrant may, by trademark license contract , authorize other persons to use his registered trademark.
19. Anyone who use a mark so similar to a registered trademark that it is likely to cause customer confusion is an infringer and can be sued in a state or federal court.
20. Effective protection was thus given to the lawful rights and interests of the registered trademark owners.
More similar words:
registered,
unregistered,
registered mail,
registered post,
registered nurse,
registered office,
trademark,
trade mark,
trade marks,
trademarked,
deregister,
register,
registering,
deregistration,
cash register,
register office,
registrar,
registrant,
registrable,
registration,
registration form,
registration fee,
trade magazine,
registration number,
world trade center,
registration statement,
registry,
blistered,
cloistered,
registry office.