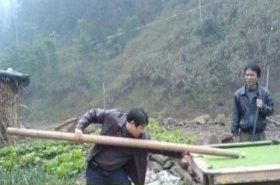 Random good picture Not show
1. They have to reduce expenses this year.
2. He is trying to reduce expenses.
3. Arrangoiz did try to reduce expenses by lowering the salaries of federal officials from twenty-five to thirty-three and one-third per cent.
4. Shared networks reduce expenses for ATM owners.
5. Lastly, it is to increase income and reduce expenses to enhance financial fund's use benefit.
6. B . They save food and reduce expenses to that to accumulate more funds for the state.
6. Sentencedict.com is a sentence dictionary, on which you can find nice sentences for a large number of words.
7. The only way to do that is to reduce expenses.
8. Maey is trying to reduce expenses.
9. Leverage TradeAbility Landed Cost to reduce expenses and better serve your international customers.
10. The only way to balance our budget is to reduce expenses.
11. And consumers for fear of losing their jobs, is likely to continue to reduce expenses . U.
12. A: We need to improve our office procedures to reduce expenses.
More similar words:
maintenance expenses,
variable expenses,
expenses,
at the expense of,
go to the expense of,
legal expenses,
daily expenses,
living expenses,
selling expenses,
running expenses,
accrued expenses,
overhead expenses,
operating expenses,
interest expenses,
personnel expenses,
travelling expenses,
out-of-pocket expenses,
sense experience,
expense,
expense ratio,
travel expense,
spare no expense,
expense account,
capital expense,
expense control,
personal expense,
bad debt expense,
medical expense,
operating expense,
interest expense.