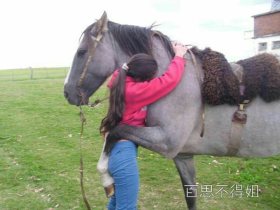 Random good picture Not show
1. Red panda does not belong to Ursidae.
2. The newborn is the first red panda to be born at the zoo in 15 years.
3. The game introduce: The lovely red panda withdraws previous remark flavor, he even likes to eat the fruit of various each kind now, lo, he takes off to have a fruit under the help of the squirrel.
4. A baby red panda was born at the US National Zoo in Washington, DC on 16 June.
5. The red panda is a chestnut-colored panda with alternating light and dark rings on the tail.
6. Two-month-old twin Red Panda cubs make their debut at Taronga Zoo in March 2007 in Sydney, Australia.
7. Hello! May I ask who created your Red Panda mascot costume?
8. The giant panda shares its habitat with the red panda, golden monkeys, and various birds that are found nowhere else in the world.
9. The distribution of red panda in Qionglai Mountains was discrete and existed many gaps and fragmentation trend. Thus, the protection of red panda in Qionglai Mountains should be further enhanced.
10. This high-altitude landscape of snow and rock is home to the snow leopard, musk deer, and red panda.
11. Dog probes specific fot the 38 automates delineated 71 homologous segments in the metaphase chromosomes of red panda.
12. Both are distantly related to the raccoon, ringtail, and red panda, and a recent genetic analysis showed that they are only distantly related to each other.
13. It may not be the way Mother Nature intended it, but a house cat in the Netherlands has adopted a baby red panda.
13. Wish you can benefit from our online sentence dictionary and make progress day by day!
14. Habitat selection by the sympatric species, Giant panda and Red panda was studied in Yele Natural Reserve, Mianning County of Sichuan province from 1994 to 1996.
15. Dog probes specific for the 38 automates delineated 71 homologous segments in the metaphase chromosomes of red panda.
More similar words:
bedpan,
referred pain,
deferred payment,
closed path,
twisted pair,
finished parts,
limited partner,
deadpan,
limited partnership,
pots and pans,
red pepper,
red planet,
panda,
standardized products,
a hundred percent,
pandanus,
up and about,
expandable,
giant panda,
expandability,
manufactured products,
structured programming,
redundant,
redundancy,
redundance,
endangered,
redundancy payment,
endangered species,
grandpa,
sandpaper.