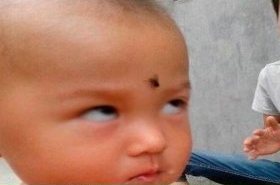 Random good picture Not show
1. Red currants are quite tart and usually need sugar or honey.
2. An albino forms of the red currant.
3. First, we relocated our red currant patch to make room for our north wall,(http://sentencedict.com) shown here along left side.
4. Full-bodied fragrance, it sends elegant enthusiastic red currant and blueberry aromas, with chocolate, mocha and cedar flavor.
5. Aromas of black olive, red currant and licorice.
6. Barbera has a long lasting earthy and vinous aroma with intense hints of red fruits (red currant and raspberry) and violet.
7. EDENVALE Rose boasts youthful red currant tones and the fresh aroma of rose petals and berry fruits. This well balanced wine, displaying wonderful strawberry flavours, is lively and refreshing.
8. Firm, focused and full of brilliantly articulated red currant, raspberry and vanilla aromas and flavors that extend into a very long finish, echoing fruit and cedar.
9. Aromas of red currant and summer pudding fruits with a lift of varietal cabernet, and appealing spicy shiraz.
10. In it's aroma and flavors are combined red berries, cherry, and red currant notes.
11. Relationship between soluble sugar and anthocyanin in black and red currant fruit was significantly correlated.
12. In the early 1900s, there were more than 7, 400 acres of commercial red currant fields in North America.
13. A wine full of life raised by notes of red berries, red currant, fresh pomegranate and kiwis. Slighty acid and fruity freshness like a pure and delicate sweetmeat.
14. Taste: The palate is dry and supple with hints of red currant and blueberry overtones.
15. This Beaune announces its evolved nature with a strawberry brick-red colour. The nose is full of potent, chalky, balsa wood, red currant, juniper and raspberry hair nose.
16. This elegant, medium-bodied wine displays a rich crimson color and aromas of dried herbs, plum and red currant, with some leafy notes and dusty oak undertones.
17. One of Australia's original bench-mark varieties is represented here as a wine showing distinctive red currant and peppery flavors with ripe tannins and a seductive softness.
18. TASTING NOTES: Silky and graceful wine, with complex aromas of red currant, plum and black berries that carry into the palate, revealing spicy flavors and a fine lengby finisb.
19. TASTING NOTES: Intense and vibrant, with a mix of red currant, black berry and wild berry flavors, that lead to a round fruity aftertaste.
More similar words:
redcurrant,
currant,
currant bush,
blackcurrant,
black currant,
hard currency,
secured creditors,
unsecured creditors,
errant,
arrant,
warrant,
errantry,
aberrant,
inerrant,
warranty,
warranted,
warrantor,
warrantee,
unwarranted,
warrantable,
death warrant,
knight-errant,
security arrangement,
warrant officer,
search warrant,
unwarrantable,
express warranty,
implied warranty,
obscurantism,
breach of warranty.