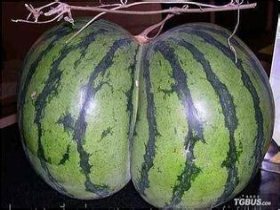 Random good picture Not show
1. Rumours that the previous record-holder, Geoffrey Boycott, had his back to the play at the key moment remain unverified.
2. Dolan is the world record-holder in the 400.
3. Tom Jager, the world record-holder, swam in Lane 8.
4. In track, only world record-holder Wang Junxia has had staying power since smashing world records in 1993. 16.
5. In addition to record-holder ICBC, Bank of China's $11.2 billion offering in 2006 earns the No. 6 spot.
6. The previous record-holder was also a Maine Coon cat.
7. Steve Prefontaine, runner and an American record-holder, becomes the first major athlete to wear Nike running shoes.
7. Sentencedict.com try its best to gather and build good sentences.
8. Previous record-holder was "Harry Potter and the Order of the Phoenix," which grossed $44.2 million when opening on a Wednesday in July 2007.
9. Following the death of the former record-holder He Pingping earlier this year, Huang Kaiquan, from Hejiang county, Sichuan Province, has stepped forward hoping to claim the record.
10. The previous record-holder was David Dicks of Australia, who completed his voyage in November 1996 at age 18.
11. Wang Junxia is the record-holder of the long distance race.
12. The Chinese-born man, who became a record-holder in March 2008, was taken to hospital in Rome for treatment but passed away on Saturday.
13. The new record-holder for the most precise timekeeper could tick off the 13.7-billion-year age of the universe to within 4 seconds.
14. Currently the American record-holder for the 1,500 meters, Lagat has traveled a long road to reach this point in his life and athletic career.
15. His 49 in all competitions goes one better than the previous record-holder, Charlie Nicholas.
16. A team of Guinness World Records adjudicators put Magar's official height at 26.4 inches after taking final measurements early Thursday, and named him the new record-holder.
17. And Japan's Junya Koga came though fast at the end to take the men's 100m backstroke title in 52.26, ahead of Germany's Helge Meeuw and former world record-holder Aschwin Wildeboer of Spain.
18. While these bee-wearers were impressive, they didn't come close to the current Guinness Book of Record-holder in the category for "most pounds of bees worn on the body."
19. In a televised ceremony, representatives of Guinness World Records measured the dark-chocolate bar and handed a document to company managers certifying it as the new record-holder.
20. The universe's most senior citizen is called UDFy-38135539, but scientists suspect its title as record-holder -- previously held by a gamma-ray burst -- will not last.
21. Hersh also pointed out that Bolt, the 100m world record-holder and the reigning Olympic 100m and 200m champion, had backed the new rule when it was proposed in 2009.
22. Although Joyon was sailing a much faster boat than the previous record-holder, most saw little chance of him getting even close to 80 days.
23. Measuring in at over 13 feet long, this lungfish beat out the prior record-holder, an 11.5-foot long lungfish from Africa.
More similar words:
record high,
recorder,
tape recorder,
video recorder,
landholder,
record,
on record,
recorded,
prerecord,
recording,
for the record,
off the record,
recordable,
unrecorded,
go on record,
record book,
record level,
world record,
prerecorded,
track record,
break the record,
record keeping,
medical record,
criminal record,
payroll records,
record-breaking,
accounting records,
economic order quantity,
holder,
beholder.