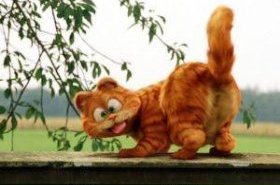 Random good picture Not show
1) You must submit your claim within a reasonable time.
2) In many contexts, independence within a reasonable time scale may be the best option: but not necessarily.
3) This allows a reasonable time for processing, and results in fewer lost revolutions than is normally possible.
4) We shall give you reasonable time to prepare and present your proposals.
5) Focus on getting your work done in a reasonable time frame.
6) If you want to at a more reasonable time, be prepared to pay a more.
7) In addition, the present invention has reasonable time for the user terminal to occupy the public network address.
8) Eat at reasonable time notice food choices and collocations.
9) If labor has not begun within a reasonable time after rupture of membranes induction with oxytocin ( Pitocin ) is appropriate.
10) A solicitor fails to draw up a will within a reasonable time for a client who subsequently dies.
11) She had not specified, but somewhere around four thirty to five would have been a reasonable time to return.
12) Usually, the supplier would have a right and a duty to correct the errors within a reasonable time.
13) An application for relief may be filed only within a reasonable time after the defendant has knowledge of the judgment.
14) A licence has to be obtained and a deposit paid in advance to cover charges for a reasonable time.
15) They must also continue to be so for a reasonable time after delivery.
16) If you meet either one of them,(http://sentencedict.com/reasonable time.html) you pass the reasonable time rule of the return requirement: 1.
17) If you're going to complain, you have to do it within a reasonable time and in writing.
18) The choice of pumping system depends on required pumping speed, ultimate pressure attainable ( in a reasonable time ).
19) Secondary standards were to be achieved within " a reasonable time ".
20) If no time is stated, the offer lapses at the end of a reasonable time.
21) Where by this Act any reference is made to reasonable time, reasonable premium, or reasonable diligence, the question what is reasonable is a question of fact.
22) I find it very difficult to say what would be a reasonable time to watch television.
23) However, because the risk can't attribute to both parties, it is difficult to ascertain a fair, reasonable time to specify the good risk bearing time.
24) Except as otherwise provided in this Law, see the votes for payment of bills in circulation after the transfer, ticket holders must be prompted to accept or within a reasonable time nontransferable.
25) If the intellectual property right holder fails to bring a lawsuit to the people's court within a reasonable time, the customs shall refund the guaranty bond.
26) If the bill is received by the drawer or indorser to retain acceptance of the notice within a reasonable time without ticket holders did not agree shall be deemed to have agreed to retain acceptance.
27) Spaceships must attain tremendous speeds to reach these planets in a reasonable time.
28) Firm bid rule Principle that a bid is irrevocable for a reasonable time after bid opening.
29) Subject to the provisions of this Ordinance, when a bill payable after sight is negotiated, the holder must either present it for acceptance or negotiate it within a reasonable time.
30) If the lessee still does not pay the rent within a reasonable time limit after being urged, the lessor may request it to pay all the rent, or rescind the contract and take back the leased property.
More similar words:
reasonable,
treasonable,
unreasonable,
reasonable care,
reasonableness,
reasonably,
seasonable,
unreasonably,
unseasonable,
seasonably,
unseasonably,
personable,
available time,
abreast of the times,
reason,
reasoner,
reasoned,
treason,
seasonal,
unreason,
in reason,
reason out,
see reason,
seasonally,
reasoning,
by reason of,
reasonless,
treasonous,
with reason,
reason with.