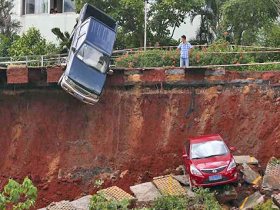 Random good picture Not show
1. Therefore, to impose the real property Tax in China is conducive to re-define the relationship between levels of government, and the modern management of the government.
2. Theoretically, as a kind of property tax, real property tax has the function of modifying the distribution of personal wealth.
3. The imposing of real property tax is one of the issues that call great attention from the economist community, the related industries and the common people in the new round of tax reform.
4. How to collect real property tax on extremely complicated basis is a difficult problem of real property taxation system reform.
5. In recent twenty years, the reform of real property tax systems has been paid great attention and emphasis internationally.
6. Ad valorem taxes (mainly real property tax and sales taxes) are a major source of revenues for state and municipal governments, especially in jurisdictions that do not employ a personal income tax .
7. Thus, the real property tax levy in China is not only a challenge but an opportunity.
8. Clear property right is the basis for tax levy, and real property tax is in essence levied on property right taxation.
9. However, reforming property tax system is still very backward and the real property tax system has not been built up. Therefore, more and more attention has been focused on reforming property tax.
More similar words:
real property,
property tax,
personal property,
physical property,
chemical property,
universal property,
intellectual property,
physical properties,
chemical properties,
property,
property owner,
property line,
income property,
common property,
property right,
stolen property,
public property,
private property,
movable property,
community property,
separate property,
property insurance,
immovable property,
intrinsic property,
property settlement,
propertied,
properties,
social security tax,
poverty trap,
colligative properties.