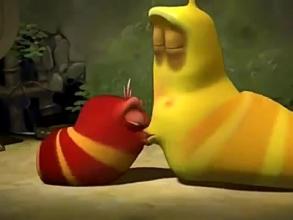 Random good picture Not show
1, He reordered two pairs of black leather shoes of the latest type.
2, Could you reorder more of this fabric?
3, We'll reorder when the existing stock is sold.
4, We'll reorder the furniture for our bedrooms.
5, The first modification requires that a reorder point be established that allows for delivery lead times.
6, The client may then be asked to re-order this list in terms of the most and least pressing problems.
7, Also, supplied with the information system are guides to collating local information and to reordering waiting-room leaflets.
8, The fact is that urban Britain faced not a period of standstill but of dramatic growth and reordering.
9, That was the intangible benefit of HyperCarda hastening of what now seems an inevitable reordering of the way we consume information.
10, New parents quickly find themselves reordering their priorities.
11, Another beneficial trick is to re-order the rows and columns of a table in descending order of marginal totals.
12, In the hours you allocate for work, sort out your priorities, reordering them when unforeseen circumstances arise.
13, Sequence numbers prevent reordering, loss, or replaying of messages by an attacker.
14, They felt a need to reorder a broken world, a need that contributed greatly to their intellectual growth.
15, At every warehouse,(http://sentencedict.com/re-order.html) computers monitor stock levels and re-order from the factory when they fall below a minimum.
16, This revision was a further stage in the territorial reordering which Edward undertook between 1473 and 1475.
17, Levi's computers automatically reorder supplies when needed.
18, The whole system needs reordering.
19, When stock checking, the reps have the authority to reorder any titles which fall below the agreed number.
20, A missing species which once reintroduced, would reorder the whole community of ecology of plants.
21, They have no idea how much non-quality (rework, re-order of components, discounts, lost customers) costs them, for example.
22, This is handy when you want to re-order nodes -- you can just insert them into the new positions.
23, To "re-order this world around us," as Blair put it, is a huge undertaking, perhaps even a hubristic one.
24, Intelligence seeks to grasp, manipulate, re-order, and adjust, while intellect examines, ponders, wonders, theorizes, criticizes and imagines.
25, Before they do, let us re-order this world around us.
26, Shops and businesses will have to re-order goods from factories as stocks run out.
27, Wanting to be the FAQing WordPress of FAQ forms, FaqMe allows admins to customize their pages, add, edit and delete FAQ entires as well as drag and drop re-order them.
28, Of course, in order to fully experience this you may need to re-order some priorities and make time for yourself and your own personal needs.
29, Quite a few scripts require rather complex procedures to re-order and re-position individual glyphs to render complex composite glyphs.
30, In practice, this means striking a balance between holding costs on the one hand and stock-out and re-order costs on the other.
More similar words:
reorder,
preorder,
preorder traversal,
time order,
large order,
in the order of,
on the order of,
purchase order,
reverse order,
video recorder,
in reverse order,
the order of the day,
executive order,
in apple-pie order,
preordain,
foreordain,
preordained,
foreordained,
word order,
foreordination,
order,
orders,
in order,
border,
to order,
inorder,
on order,
orderly,
ordered,
ordering.