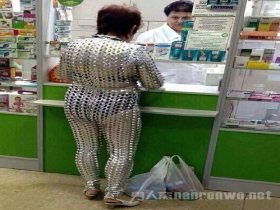 Random good picture Not show
1. The Treasury has decided to raise interest rates as a pre-emptive measure against inflation.
2. The bank strongly resisted cutting interest rates.
3. Relative rates of house price inflation have evened out across the country.
4. The higher rates have been a hind-rance to economic recovery.
5. Lower rates mean that firms are more likely to rack up profits in the coming months.
6. Birth rates are notoriously difficult to predict.
7. Interest rates are an important instrument of economic policy.
8. Unions bargain with employers for better rates of pay each year.
9. Their new mining method rates with the coal-miners.
10. The rise in interest rates had a direct bearing on the company's profits.
11. A cut in lending rates would give a fillip to the housing market.
12. High rates of return can be earned on these investments.
13. It appears unlikely that interest rates will fall further.
14. Observers are predicting a fall in interest rates.
15. They wooed customers by offering low interest rates.
16. Such measures are needed to equalize wage rates between countries.
17. Rising interest rates were an outward indication of the change in government attitude to economic controls.
18. Contrary to expectations(http://sentencedict.com/rates.html), interest rates did not rise.
19. Interest rates have been fluctuating wildly.
20. There was a downturn in interest rates this week.
21. Advice to investors was based on the premise that interest rates would continue to fall.
22. It's a bad lookout for the company if interest rates don't come down.
23. It is not surprising that children learn to read at different rates.
24. The President has chosen to kick-start the economy by slashing interest rates.
25. The average household pays 27p a day in water rates.
26. Something approaching a lynch mob has been gathering against the Chancellor for even daring to consider higher interest rates.
27. The Consumer Federation claims banks are ripping you off by not passing along savings on interest rates.
28. The purchasing power of people living on investment income has fallen as interest rates have gone down.
29. A lot of companies will profit from the fall in interest rates.
30. Once we make the adjustments for inflation,(sentencedict.com) the fall in interest rates is quite small.
More similar words:
pirate ship,
latest,
primates,
intestate,
united states,
delicatessen,
private school,
private sector,
estates general,
the private sector,
rate,
irate,
grate,
prate,
berate,
operate,
grater,
pirate,
karate,
narrate,
grate on,
hydrate,
vibrate,
tax rate,
migrate,
ingrate,
federate,
generate,
flat rate,
temperate.