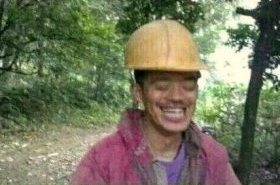 Random good picture Not show
1. It made coping with locally severe unemployment difficult, since only the resources of the rate-paying parishioners could be drawn on.
2. How one balances the interests of property, in the guise of ratepayers, and other interests is a classic political choice.
3. They were partially successful in 1907, when unmarried women ratepayers were allowed to stand as candidates.
4. They worry that it may lead to less protection for ratepayers.
5. Increasingly the Thatcher governments became the protector of the ratepayer rather than the defender of local democracy.
6. Any new ratepayer has six months to appeal from the date he or she became responsible for rates.
7. Ratepayers face a £40, bill for the case brought against the council - and which it won.
8. Because of Stagecoach's speculation, the ratepayers of Southampton have had to fork out El 38,000 to provide another coach station.
9. If local landfills filled faster than expected, local ratepayers would be forced to build a new one, he said.
10. A major restraint upon such generosity was, however, the opposition of ratepayers.
11. Derek Hatton, Liverpool council's former deputy leader, was charged with conspiracy to defraud the city's ratepayers.
12. First, ratepayers do not provide all, or even the major proportion of, local authority revenue.http://sentencedict.com
13. Why are they allowing the ratepayers and taxpayers of this country to go on throwing money down the drain?
14. First, ensure that the charging authority correctly applies any exemptions or reliefs to which the property or ratepayer is entitled.
15. Usually it is up to the ratepayers in the area to pay for the clean-up afterwards.
16. Critics also charge that ratepayers were not adequately compensated in the deal.
17. They are highly perceptible to ratepayers and they promote accountability.
18. It sailed out of the horizontally opening window and fell on the bowler hat of a ratepayer on the street underneath.
19. But Mr Robinson claimed the ratepayers had the to blame for the additional financial burden.
20. The Division of Ratepayer Advocates disagrees with many aspects of the buyout.
More similar words:
ratepayer,
payer,
taxpayer,
tax payer,
separate property,
cassette player,
note payable,
date palm,
private part,
private parts,
step rate,
pay rate,
rate of pay,
separate,
sayer,
mayer,
separated,
layer,
bayer,
depauperate,
separately,
separate out,
separate off,
corporate profit,
prayer,
player,
stayer,
slayer,
brayer,
separateness.