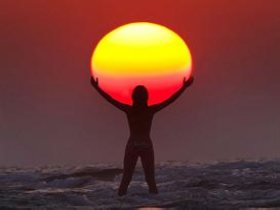 Random good picture Not show
1. Her father ransomed her for a million dollars.
2. The kidnapped children were all ransomed and returned home unharmed.
3. It was said that his soul was ransomed from sin by Christ.
4. They were all ransomed and returned unharmed.
5. Those animals not ransomed were usually sold cheaply to cultivators or butchers who knew full well the origins of the animal.
6. They ransomed the kidnapped child with 10,000 dollars.
7. Zigong ransomed a person but he was unwilling to take the money.
8. The other was ransomed and returned to rule Stormwind. To reenter the dragon's web and be further ensorcelled. But who, bereft of will, found resolve to break free once again.
9. No person devoted to destruction may be ransomed; he must be put to death.
10. His wife ransomed him at a heavy price.
11. They ransomed the kidnaped child with a great sum of money.
12. A month later Houtman was ransomed.
13. What couldn't be ransomed or carried was slaughtered or destroyed.
14. Surely , surely, we have ransomed one another, with all this woe!
15. She was ransomed by her family.
15. Sentencedict.com try its best to gather and make good sentences.
16. He was a slave ten years ago and was ransomed later by an old rich woman.
17. North, carefully distracting Livingstone from the thought that hostages might have been ransomed for arms, gave him the Whole Picture.
18. Into Your hand I commit my spirit; You have ransomed me, O Lord, God of truth.
19. As I was saying last night, they intend me to be ransomed.
More similar words:
ransom,
hansom,
winsome,
means of transportation,
and then some,
burdensome,
meddlesome,
transformed,
mediterranean sea,
consomme,
insomnia,
insomniac,
swan song,
some,
by means of,
somehow,
someone,
handsome,
awesome,
lissome,
foursome,
lonesome,
noisome,
irksome,
fulsome,
comedy,
domed,
ribosome,
lysosome,
tiresome.