Synonym:
batch,
deal,
flock,
good deal,
great deal,
hatful,
heap,
lot,
mass,
mess,
mickle,
mint,
muckle,
peck,
pile,
plenty,
pot,
quite a little,
sight,
slew,
spate,
stack,
tidy sum,
wad,
whole lot,
whole slew.
Similar words:
graft,
draft,
craft,
crafty,
redraft,
warcraft,
aircraft,
craftsman.
Meaning: [ræft /rɑːft] n. 1. a flat float (usually made of logs or planks) that can be used for transport or as a platform for swimmers 2. (often followed by `of') a large number or amount or extent. v. 1. transport on a raft 2. travel by raft in water 3. make into a raft.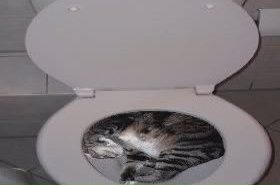 Random good picture Not show
1, Sailing across the Atlantic on a raft was an adventure.
2, The survivors were adrift on a raft for six days.
3, The raft came close to the rocks and then sheered away.
4, The rubber raft drifted out to sea.
5, They built a raft of logs.
6, The raft was buoyed up by empty petrol cans.
7, She spent seven days afloat on a raft.
8, I wasn't sure if the raft would float.
9, The raft would be more buoyant if it was less heavy.
10, Incredibly, the raft held together till we reached the opposite shore.
11, They made a raft and set it afloat.
12, I didn't count on his capsizing the raft.
13, We have designed a whole raft of measures to improve the transport system.
14, The company has launched a whole raft of new software products.
15, He clung tightly to the raft to keep himself afloat.
16, The raft was buoyed by empty petrol cans.
17, He has surrounded himself with a raft of advisers who are very radical.
18, A providential wind carried the raft to the shore.
19, "Are you sure the raft is safe?" she asked anxiously. "Couldn't be safer," Max assured her confidently.
20, The raft gathered speed as the current dragged it toward the falls.
21, She got a raft of presents.
22, The raft floated away down the river.
23, I made for the life raft and hung on for dear life.
24, The raft bore us across the river.
25, The raft was floating gently down the river.
26, A raft of foreign-owned firms have built new factories.
27, The crew spent two days and nights in their raft.
28, We lashed together anything that would float to make a raft.
29, Several logs had been lashed together to make a raft.
30, The pilot ditched the plane and climbed out on his raft.
More similar words:
graft,
draft,
craft,
crafty,
redraft,
warcraft,
aircraft,
craftsman,
witchcraft,
craftsmanship,
mary wollstonecraft,
year after year,
raffish,
traffic,
graffiti,
traffic jam,
terra firma,
daft,
waft,
after,
after all,
go after,
run after,
call after,
hereafter,
thereafter,
look after,
take after,
aftermath,
afterward.