Synonym:
alert,
attentive,
bright,
brisk,
expeditious,
fast,
fleet,
hasty,
keen,
lively,
rapid,
sharp,
smart,
speedy,
swift.
Similar words:
juice,
kick,
sick,
lick,
pick,
brick,
trick,
click.
Meaning: [kwɪk] n. any area of the body that is highly sensitive to pain (as the flesh underneath the skin or a fingernail or toenail). adj. 1. accomplished rapidly and without delay 2. hurried and brief 3. moving quickly and lightly 4. apprehending and responding with speed and sensitivity 5. performed with little or no delay 6. easily aroused or excited. adv. with little or no delay.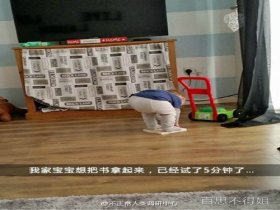 Random good picture Not show
1 Those who are
quick
to promise are generally slow to perform.

2
Quick
feet and busy hands fill the mouth.

3 Betraying a trust is a very
quick
and painful way to terminate a friendship.

4 Many hands make light (or
quick
) work.

5
Quick
at meal, quick at work.

6 Be slow to promise and
quick
to perform.

7 Just a quick note to wish you luck.
8 Quick! Go and fetch a doctor.
9 They were quick to disavow the rumour.
10 His words came out in quick succession.
11 He was walking at a very quick pace and I had to jog to keep up with him.
12 She put on a quick dab of lipstick and rushed out.
13 I'm normally quick to complain about shoddy service.
14 Ideas passed in quick procession through her mind.
15 These cakes are very quick and easy to make.
16 I'll just take a quick shower.
17 The quick brown fox jumps over a lazy dog.
18 I scrawled a quick note to Judith and put it under her door.
19 How about a quick swim before breakfast?
20 The doctor said she'd make a quick recovery.
21 This delicious variation on an omelette is quick and easy to prepare.
22 After a quick courtship they married.
23 He has a zest for life and a quick intellect.
24 A tennis player needs to have very quick reflexes.
25 I'll get back as quick as I can.
26 We answered their goal with two quick goals of our own.
27 That was quick! I thought you'd be another hour.
28 The government spokesman gave a quick briefing to the reporters.
29 I need to make a quick phone call .
30 A quick computation revealed that we would not make a profit.