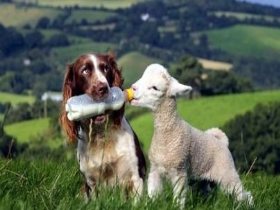 Random good picture Not show
1 It would be an anachronism to talk of Queen Victoria watching television.
2 How long did Queen Victoria reign?
3 Queen Victoria mourned Prince Albert/Prince Albert's death for 40 years.
4 Queen Victoria reigned over Britain from 1837 to 1901.
5 Queen Victoria remained on the throne for over sixty years.
6 Queen Victoria died at the turn of the century.
7 The ornate Town Hall was opened by Queen Victoria herself.
8 Queen Victoria had her own personal phrenologist.
9 He is a descendent of Queen Victoria.
10 She claims direct descent from Queen Victoria.
11 The diaries were written in 1837 when Queen Victoria acceded to the throne.
12 Queen Victoria bought the estate in 1848.
13 In 1853 Queen Victoria laid the foundation stone of the new palace.
14 They are the descendants of Queen Victoria.
15 She is a direct descendant of Queen Victoria.
16 I thought the sketch about Queen Victoria was very funny.
17 Queen Victoria ruled England for 64 years.
18 Queen Victoria acceded to the throne in 1837.
19 Queen Victoria reigned from 1837 to 1901.
20 These falls were named after queen Victoria, by a Scottish Explorer(sentencedict.com), David Livingstone.
21 Guildhall interior at a banquet given for Queen Victoria in 1839.
22 Queen Victoria chooses Ottawa, Ontario,[www.Sentencedict.com] as the capital of Canada.
23 the accession of Queen Victoria to the throne.
24 Queen Victoria Park is also available for a Adolfo built by Prince Albert of the monument.
25 Queen Victoria was so partial to a dram of this fine whisky that the distillery transported it from Islay to Windsor for her duty free!
26 In 1839, a young English Queen Victoria danced a ball with the future Russian emperor Alexander II and was so enamoured by him, that has seriously reflected on marriage.
27 The following two passages consider the experiences of middle-class women in nineteenth-century England under the reign of Queen Victoria (1837-1901).
28 After the disreputable Hanoverian kings, it was high time the monarchy became more respectable. That was the opinion of Queen Victoria and her husband, Prince Albert of Saxe-Coburg-Gotha.
29 They include masterpieces of early British photography collected by Queen Victoria and Prince Albert.
30 January 22,1901: Edward VII is proclaimed King after the death of his mother, Queen Victoria.
More similar words:
victorious,
victoriously,
valedictorian,
victor,
victory,
victory garden,
dictatorial,
convict,
convicted,
conviction,
benedictory,
historian,
tutorial,
contradictory,
editorial,
sartorial,
perfunctorily,
boa constrictor,
stentorian,
equatorial,
piscatorial,
territorial,
satisfactorily,
rhetorical device,
gladiatorial,
gubernatorial,
industrial sector,
extraterritoriality,
queen,
envied.