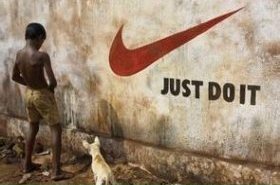 Random good picture Not show
1. The vessel anchored alongside the quay.
2. They tied the ship to the quay with ropes.
3. Alex turned his car on to the Albert Quay and drove along until he found a parking place.
4. We put off from the quay.
5. We moored alongside the quay.
6. There are all kinds of ships in a quay.
7. Queensway Quay will incorporate shops, restaurants and other amenities.
8. Departure times are 08:15 from St Quay, and 18:15 from St Helier.
9. The side of the boat hit the quay with a grinding jar.
10. The quay looked like a long stone road going into the sea.
11. We tied up alongside the quay.
11. Sentencedict.com try its best to collect and make good sentences.
12. A crowd was waiting on the quay.
13. We would stroll down to the quay at Bideford.
14. Along the quay in the shelter of these ancient walls is an old world full of interest.
15. He built the Stone Quay both as a landing stage and promenade.
16. Many improvements were made to the Bank Quay works, and Crosfields' products were marketed throughout the world.
17. The Quay at Devizes is quite a bustle, the headless chickens are definitely in on the act here.
18. His voice now carried across the quay to the boat, interfering with the sombre piped music.
19. A busy quay and some ferries make if often more pleasant to anchor to the north of the town.
20. The harbour quay, shaded by plane trees and filled with tables, is the village social centre.
21. The goods were still in a transit shed on the quay.
22. Jack and Stephen were waiting for them on the quay.
23. A number of fishing boats were moored to the quay.
24. And the worst part was, everyone else seemed to understand it and strode out to the quay full of knowledgeable confidence.
25. The C-in-C was sending his car for her, and when it arrived, I saw her to the quay.
26. In 1933 Princess Victoria joined the royal Yacht from this quay.
27. Then that faded too, and Leslie was alone on the quay with his footsteps and a war he would not fight.
28. Itsukushima On guard against the harbour fish, a dozen anglers line the quay.
29. Listening to the conversation, Trent watched three frigate birds sailing the on-shore breeze beyond the quay.
30. In her agitation she had taken the longer route on to the Quay de Cologny.