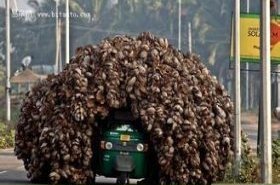 Random good picture Not show
1. It is indicated for cellulitis, septicemia, pyemia, pyoderma, etc. , caused by strains which is resistant to penicillin, ampicillin, erythromycin, and these infections can be controlled rapidly by it.
2. Pyemia is a syndrome with multiple organ or tissue damage caused by systematic inflammatory reactions resulting from infection and trauma.
3. In shock stage, infection stage, pyemia stage G-germ is the main.
4. What is the septicemia? What is the pyemia? How to prevent them?
5. Results:All the 66 cases weren't showed abdominal residual abscess, infection of portal vein and pyemia.
6. We have proceeded with numerous researches on general inflammatory reaction syndrome, pyemia, multiple organ disfunction syndrome, acute respiratory distress syndrome and so on.
More similar words:
empyema,
anemia,
uremia,
lipemia,
anaemia,
bohemia,
toxemia,
leukemia,
academia,
jeremiah,
jeremiad,
ischemia,
nehemiah,
glycemia,
acidemia,
anoxemia,
tularemia,
hyperemia,
azotemia,
bohemian,
semiarid,
leukaemia,
lipidemia,
ischaemia,
hyperaemia,
hypoxemia,
septicemia,
hemianopia,
bacteremia,
semiannual.